Mallory Champagne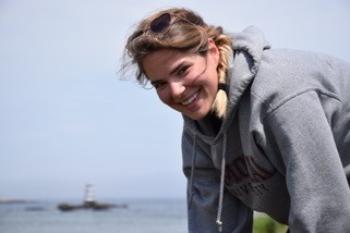 Previous Education
BA (Archaeology), Memorial University, 2018
Supervisor
Keywords
Historical archaeology, material culture studies, trade and
globalization, ceramic studies, French colonial fisheries, Saint-Pierre
and Miquelon.
Research Statement
My research focus is on French ceramic production and distribution in
the New World after 1763, from the perspective of Saint-Pierre and
Miquelon. Using material culture and comparative analysis I will
contribute to the reconstruction of French trade networks in the
Atlantic through the 18th and 19th century.
Contact
Email: msc002@mun.ca