Graduate Speakers Series 2020: MA Research Talks, 3 April
Mar 31st, 2020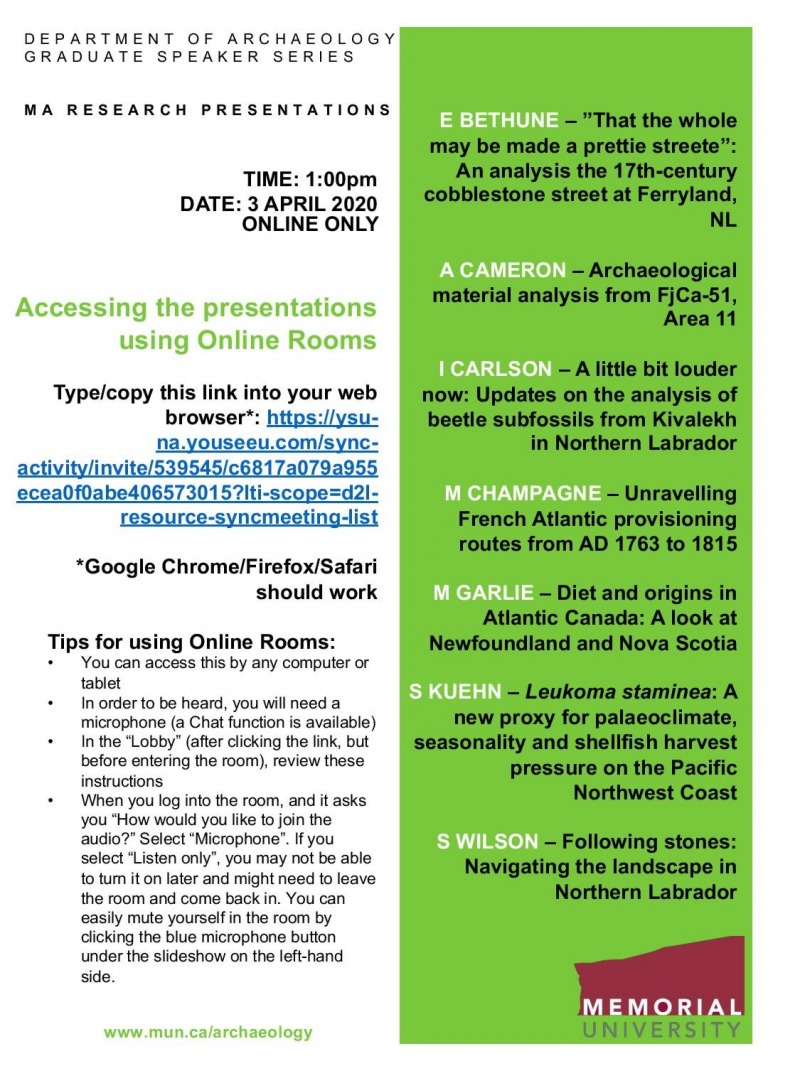 Graduate Speakers Series 2020: MA Research Talks, 3 April
As part of the Graduate Speakers Series 2020 a number of our Masters students will be presenting updates of their ongoing research on Friday, 3 April, 2020 at 1pm.
Please use the following link to access the Online Room that will be used to broadcast the presentations: https://ysu-na.youseeu.com/sync-activity/invite/539545/c6817a079a955ecea0f0abe406573015?lti-scope=d2l-resource-syncmeeting-list
The presentations will consist of 5-minute talks (with slides) for each student. These will be followed by a question and answer period.
Please join us, and keep safe!