Activities for MUNPA members
One of MUNPA's more enjoyable goals is to foster and promote the well-being of its members. To this end, we encourage and facilitate various events and social activities throughout the year.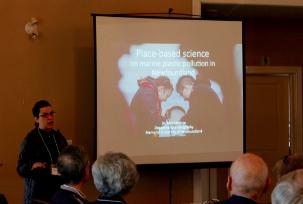 There are several annual events: The Annual General Meeting (AGM) held in St. John's in early June, Christmas Socials in St. John's and Corner Brook usually in the first two weeks of December, and the MUNPA Tribute Awards. MUNPA also organizes presentations on travel, political developments, local points of interest and more.
Activities are centered primarily around two campuses, St. John's and Grenfell and organized by volunteers from each location.
Members in the St. John's area in 2017 expanded their list of Focus and Special Interest Groups where they gather and have fun sharing common interests with other MUNPA members. Check out the links on the menu to the left for our calendar of events, and to learn all about our St. John's and Grenfell events and groups planned for your enjoyment! A new addition to the St. John's Events menu is a Keeping Busy in St. John's page with links to sites with information on interesting events or activities in the St. John's area offered by other organizations and groups. You may find something here that appeals to you.
Please check the MUNPA website News, events calendar and email notifications for news on activities and events.