About Us
We are the oldest university pensioners' association in Atlantic Canada, having been founded in 1985 by the late Dr. Alastair Riach.
MUNPA advocates for its members through membership on the University Pensions and Benefits committees, and membership in the College and University Retiree Associations of Canada (CURAC). It maintains an ongoing relationship with administrative offices on campus, serving as your voice on issues of importance.
Our administrative office (staffed on a part-time basis) is there to respond to your calls and emails, maintain our member contact information, distribute information to our membership distribution lists, provide support to the MUNPA Board of Directors as needed, and manage our office.
We keep our membership informed through a number of methods - email notices to our member distribtions lists, our newsletter, Your Voice, produced regularly, and our website. Occasionally, we avail of inserts in HR mailouts to members or regular post.
MUNPA provides many social networking opportunities through various events, special interest talks, training courses of particular interest to seniors, and other socials throughout the year. MUNPA supports a number of special interest groups who meet regularly. Social activities are organized for both the St. John's and Corner Brook areas.
MUNPA holds an Annual General Meeting each year, usually in June. It typically includes a guest speaker on a current hot topic, and an optional lunch, before members settle down to discuss the Association's business.
Please consider becoming an active MUNPA supporter - a great bargain at a very nominal fee. This fee enables us to cover the costs of our talks, group activities, socials, and Annual General Meeting. It also covers the staffing costs in our administrative office and allows us to produce our newsletter, Your Voice, on a regular basis. This is not a compulsory fee for members, but without it we cannot maintain the full slate of no-cost MUNPA services currently available.
In the course of providing services to our members, MUNPA maintains various liaisons with the following MUN committees and associations:
| | |
| --- | --- |
| Committee / Association | Relationship |
| MUN Pensions Committee | A member of MUNPA's Board of Directors sits on the University's Pension Committee to represent the interests of our members. |
| MUN Benefits Committee | A member of MUNPA's Board of Directors sits on the University's Benefits Committee to represent the interests of our members. |
| Memorial University Faculty Association | A member of MUNPA's Board of Directors liaises with MUNFA. |
| CUPE and NAPE | A member of the MUNPA Board of Directors liaises with CUPE and NAPE |
---
MUNPA also maintains relationships / memberships with other groups and organizations.
| | |
| --- | --- |
| Group / Organization | Relationship / Membership |
| College and University Retirees Associations of Canada | MUNPA is a member of CURAC, which gives our members access to their services and benefits. |
| Academics Without Borders | MUNPA maintains and informal relationship with AWB through a MUNPA liasion (currently Dr. Ed Williams). Members who are interested can go to our AWB page for links to the AWB website for their News and Volunteer opportunities. |
---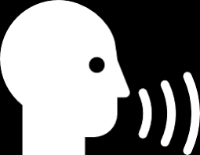 We plan talks or outings for members, on topics of interest. There are usually two events per month, September to May. They are normally at 2:00 pm on a weekday, lasting usually about 2 hours. Ideas for talks or visits are always welcome. Preregistration is required for all our events, to know numbers expected. Some events have limited seats.
During Fall-Winter 2017-2018, our events included talks on travel, first aid, politics, gardening, genealogy, winter driving, and more! We visited Gower United Church, The Rooms, Quidi Vidi Brewery, and the Manuels River Interpretation Center.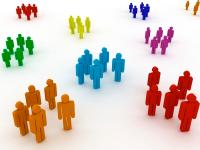 Most groups meet September to June, standing down for July and August. Meetings are typically in the one - three hour range, each group setting their own time. Check our website Activities page for current contacts and meeting details. We welcome ideas for new groups.
OTHER EVENTS - ST. JOHN'S
We hold a Christmas Social in early December and our Annual General Meeting is held normally in early June.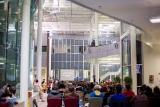 At Grenfell there is a small committee which organizes events and outings each year for local MUNPA members. Any retirees from other MUN campus are welcome to join us if they live or are visiting in the area.
OTHER SERVICES
Our website lists all of our services and activities, and has links to related Memorial and community websites.
Our distribution lists, for sharing information to members.
Our newsletter Your Voice, available primarily on our website but also mailed on request to those without Internet access.
Our Tribute Awards, which are given annually, recognize the importance of the ongoing contributions of Memorial's retirees to the University and the Community.
2020-05-08