Learn Online at Memorial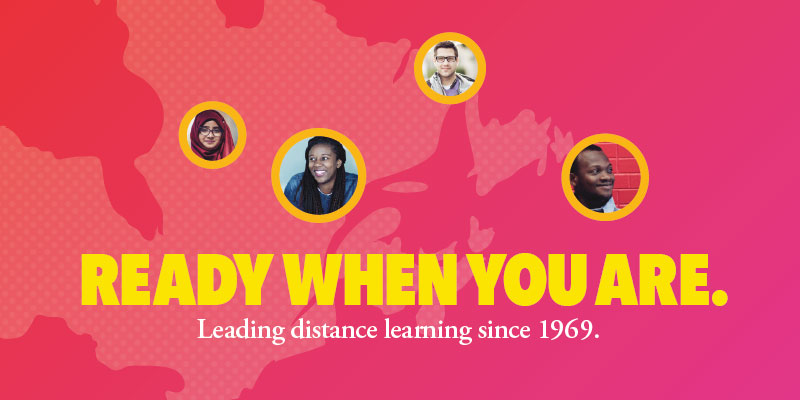 With over 50 years of experience in delivering courses at a distance, Memorial is a Canadian leader in remote and online learning. Our online courses and programs allow for flexible scheduling and provide all the credibility and benefits of a residential university at an affordable cost. In addition to 475+ courses designed for online learning, Memorial is offering all face-to-face courses remotely in the Fall 2020 and Winter 2021 semesters.
475+ online courses. Affordable tuition. Study online at one of Atlantic Canada's largest universities.
All online courses are offered through our Brightspace learning management system, which enables you to submit assignments, complete quizzes, participate in discussion forums and class chats, and connect with instructors, all from one place. Courses may also incorporate a variety of resources such as video conferencing, interactive multimedia and other learning technologies to best present the course material in an engaging and accessible way.
Apply to a program, register for a course or request more information by selecting the options below.
Become an undergraduate student
At Memorial, you can complete your undergraduate program either fully or partially online. Choose from degrees, diplomas and certificates across several faculties and schools and study on your schedule.
Become a graduate student
We also offer online graduate programs, including masters degrees and graduate diplomas in education, technology and more. Pursue a graduate program to broaden your knowledge and enhance your career.
What our students say
Tonya Hiscock - Masters of Nursing
As a working professional and Mom, online learning is giving Tonya the convenience she needs to balance work, life and study.
Looking for specific courses?
If you're looking for a specific course, check out our complete catalog of course listings.
Studying at another university?
Many of our course credits can be transferred to other institutions across the country, allowing you the flexibility to complete your program on your terms.
Read more about online learning and the supports and services available to help you succeed.