Teach Online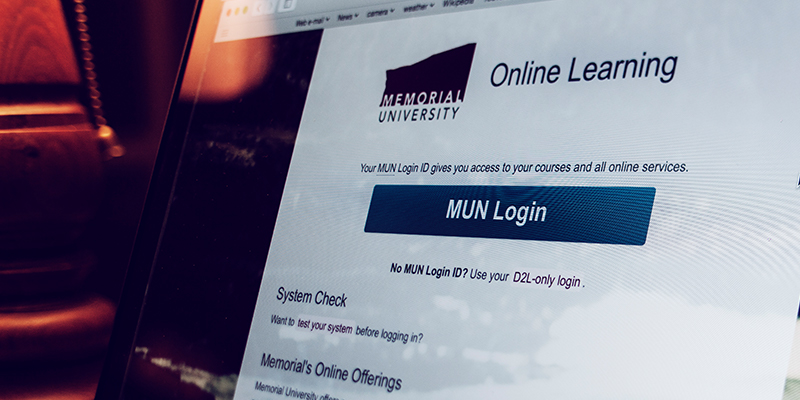 Whether you teach your course online or face-to-face, we can help you connect and engage with students in an online environment.
Brightspace (D2L) is the learning management system we use to deliver all online courses; it is also widely used to supplement on-campus courses. In fact, did you know all courses taught on campus at Memorial have a Brightspace (D2L) course site? For help with activating your course site, contact our Support Centre.
Using Brightspace (D2L) in your course can provide you with useful tools such as class lists, online discussions and group work, grade transfers to the Banner system, and more. Brightspace (D2L) can also be beneficial for accomodating learning styles, providing supplemental material and learning outside of the classroom.
Get Started
---
CITL supports online courses during the entire development cycle - from initial development, to maintenance, to redevelopment. Throughout the different stages, our course design team collaborates with you - the content experts - to create innovative and effective learning resources.
---
Online proctoring is a method of exam invigilation where professional proctors use webcams and microphones to remotely supervise students during their exams. At Memorial, we use online proctoring as the default method of exam invigilation for students taking selected courses and living outside Newfoundland and Labrador.
---
Every semester, online courses use a weekly calendar that educators and students use to schedule and complete course activities and assessments. Since weekly calendars for online courses don't always run from Monday to Friday, we develop these nifty calendars to make it easier for you.