Consultation Services
When it comes to teaching, we admit it: you are the experts. But even as experts, sometimes you need support to do what you do best. That's where we come in.
At CITL, we have a multitude of professional staff with expertise that you can tap into:
---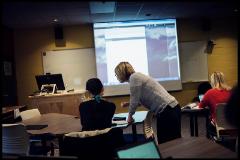 Are you using (or interested in using) learning technologies in your teaching? Whether you need support with Brightspace, Online Rooms or Webex, we have a variety of resources and scheduled presentations, clinics and seminars to help you.
Our Learning Technology Coaches are also available to support you with setting up and using course sites in Brightspace, as well as using Webex for instruction and office hours. Learn more.
---
Learning Technology Coaches support instructors with the implementation of learning technologies for online and remote teaching. Learn to use various tools in Brightspace course sites, or to use Webex for instruction and office hours. Coaches can also investigate other learning technologies instructors are interested in to create accessible and engaging learning experiences for students.
---
Our instructional designers provide support to both online and on campus instructors interested in applying technology into their teaching. They review the course objectives and material to be covered, and then make recommendations on: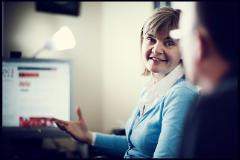 strategies to present the course;
assessment strategies;
learning activities;
ways to incorporate multimedia; and
how to provide resources to students.
---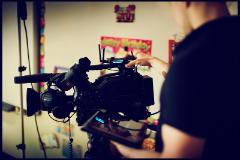 This team of producers, production technologists and multimedia specialists creates rich educational resources that enhance the teaching and learning experience. The team works closely with you and other members of CITL to create high-quality productions and multimedia learning resources that help to engage students in their learning.
---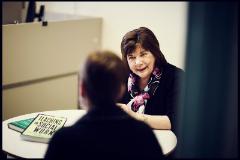 We can assist individuals involved in teaching or teaching-related activities to identify their questions or challenges, and explore strategies to address them. Consultations may range from a single discussion to a series of ongoing meetings, and can be booked for individuals or groups.
---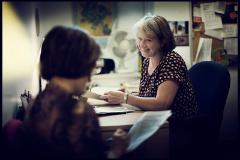 We provide assistance to individuals who wish to develop a teaching dossier for purposes of job application, promotion, tenure, or teaching award application.
---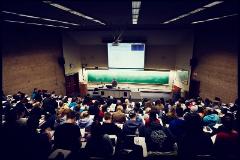 Educators can benefit from a partnership with an experienced observer and a classroom observation process that involves critical reflection, collaboration, and constructive feedback. We can connect you with a member of our team who will observe you teach, encourage reflective practice, and support you as you identify and address teaching questions and challenges.