SailBot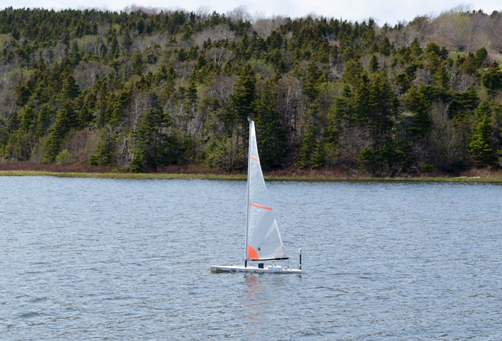 The Competition
The International Robotic Sailing Regatta (SailBot) is a robotic sailing competition in which teams in university, college and high school compete. The goal of this competition is to create a semi-autonomous sailboat (up to 2 meters in length) that navigates through a variety of challenges, including races and collision avoidance. Students are given the opportunity to apply engineering knowledge, problem solving and innovation skills in a friendly, collaborative environment.
The Team
MUN SailBot is a multidisciplinary engineering student design team composed of naval, mechanical, electrical, and software students of all skill levels. We offer students experience in all aspects of ship design including, vessel design and stability, 3D modelling, control systems and electrical systems. The team is currently in the design and modelling phase for our brand new hull and sailing system. We plan to have our initial hull constructed by the end of the Fall 2022 semester, to prepare for the June 2023 competition.
Want to Join?
If you are interested in joining the team or have any questions, email the Sailbot Team lead at munsailbot@gmail.com.
To learn more about the competition click here!