Baja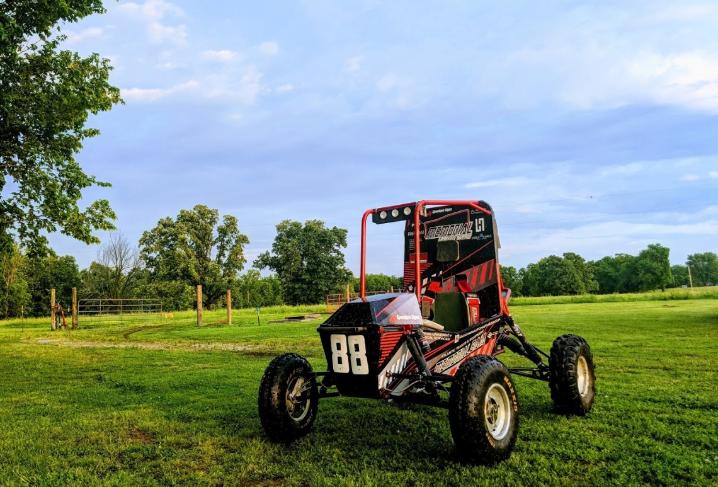 The Competition
The Society of Automotive Engineers hosts three Baja competitions in different regions of North America, each of which draws out teams from over 100 universities. The competitions are designed to simulate a real-world engineering project of designing an off-road vehicle capable of handling all types of rough terrain. The competition is broken up into two components: static events and dynamic events.
The static events consist of a thorough safety inspection followed by a vehicle design presentation for the judges. The dynamic events consist of short performance events and an endurance race.
The Team
Memorial Baja is a student team working together to meet the various demands encountered in building an off-road racing vehicle. From marketing to advanced engineering design, students are challenged and ultimately brought together in a positive learning experience. A Baja SAE vehicle is a single-seat off-road racer. They typically weigh under 500 pounds and are capable of speeds up to 50 km/h. Competing teams are supplied with the engine and are required to design and build the vehicle from the ground up following sound engineering practices.
Want to Join?
If you are interested in joining the team or have any questions, email the team at memorialbaja@gmail.com
Click to read more about the competition and the team.