Concrete Toboggan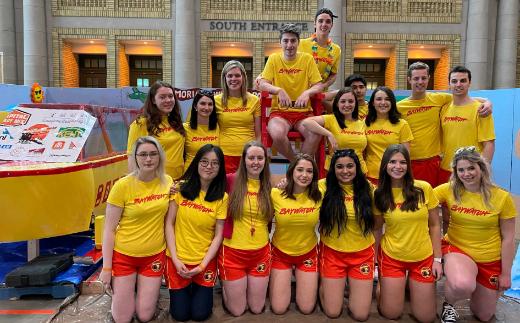 The Competition
The Great Northern Concrete Toboggan Race (GNCTR) is the largest and longest running Canadian undergraduate Engineering Competition. GNCTR is a multidisciplinary challenge, where teams must construct a toboggan that can safely hold five riders with concrete running surfaces, fully functional steering and braking systems, a completely enclosed roll cage, and weigh less than 350lbs.
Want to Join?
If you are interested in joining the team or have any questions, email one of the Team Captains: Riley Burt at rburt@mun.ca and Billy Barnes at bwbarnes@mun.ca
Click to read more about the competition!