Our Team
Kyle Doody, P.Eng, M.Eng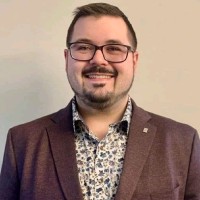 Engineer in Residence
Email: kdoody@mun.ca
Kyle Doody is the Engineer in Residence leading the Student Design Hub Project. Kyle is a registered Professional Engineer with a Bachelor of Mechanical Engineering, and a Master of Engineering with a focus in Human Factors. He joined the Memorial University team in April of 2021.
Kyle has had experience in a variety of industries including maintenance planning in consumer goods, overhaul and repair of industrial equipment, quality management, and a subsea installation. During his time as a student at Memorial, Kyle was actively involved in the University community as the team lead for Eastern Edge Robotics, and a member of the Engineering Student Society.
Kyle lives in St. John's with his wife, Ashley, and his two dogs Chloe and Remy. He loves to visit new places and plays music in his spare time.

---

Oscar De Silva, P.Eng, PhD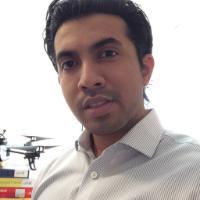 Assistant Professor
Email: oscar.desilva@mun.ca
Oscar De Silva received his B.Sc. degree in mechanical engineering from the University of Moratuwa, Sri Lanka, and he joined the intelligent systems lab of Memorial University of Newfoundland (MUN) as a graduate researcher focused on sensor design, estimation, and control algorithms for robotic applications.
After completing his doctoral thesis in 2015, Oscar worked as a research fellow for the American Bureau of Shipping-Harsh Environment Technology Centre (ABS HETC) developing a computer vision system for detection and tracking of pack ice for use in marine hazard warning and avoidance systems. He is a recipient of IMechE UK award for outstanding achievement, Gold medal in mechanical engineering from UOM, and awarded fellow of graduate studies from MUN.