NBSE MUN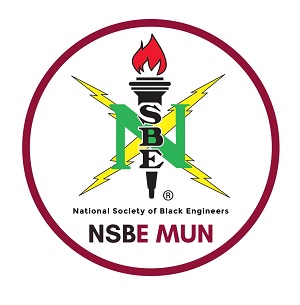 NSBE MUN is the Memorial University chapter of the National Society of Black Engineers. At NSBE MUN, we hope to foster a community to support black identifying students (and ethnic minorities) participating in the Memorial's Engineering program. NSBE MUN organizes events centered on 3 values:
community,
learning and networking and,
promotion of professional, academic, and social development of our members
Some examples of potential events include: paint nights, recruitment sessions, Matlab Workshops, Alumni Talks etc. All NSBE events are open to everyone.
NSBE MUN consists of students who passionately believe that everyone should have access to thoughtfully designed communities that nourish and support their journey through Memorial's Engineering program. What we do here is important because when diversity is beyond tokenism, it transcends adversity and helps everyone.
Join Us:
Would you like to become a member of NSBE MUN? Click here!
You also have the oppurtunity to contrinbute directly to the NSBE MUN mission as a member of our exeutive. To join NBSE MUN as a leader, click here!
Contact Us:
Would you like to stay up to date on NSBE MUN, related activities, and events? Follow us on Instagram or Facebook. You can also reach out to our executuve by emailing nsbemun@gmail.com. We hope to hear from you soon!