Engineering One in Labrador

The Faculty of Engineering and Applied Science and the School of Arctic and Subarctic Studies are actively working together to offer Engineering One at the Labrador Campus.This program will provide pathways for students to complete the Engineering One program entirely in Labrador, for the first time.
Students who also finish Engineering One in Labrador will also receive a Certificate in Northern Technological Stewardship to reflect their unique learning environment and course content.
Indigenous governments and companies in Labrador have long identified the need for greater access to Engineering education in the region, and for the need to encourage and train more Indigenous engineers.
The creation of Engineering One in Labrador and the Certificate of Northern Technological Stewardship directly responds to this request and identified needs. It increases the accessibility of the Engineering program for learners in Labrador, while encouraging Engineering as a career path for Labrador students.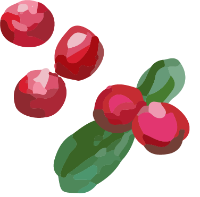 What to expect...
...during the program:
Engineering One is a common core part of all Bachelor of Engineering majors at Memorial University that builds on material from high school and provides a foundation for further engineering studies.
There will be flexible pathways through the requirements of Engineering One, to allow for learners with differing high school course backgrounds and preparations to move through the program in one year or two years.
Courses will be a combination of in-person classes and intensive field schools, as well as distance and/or hybrid courses, with labs being offered in person by the laboratory instructor.
Find more information on current Engineering One student resources here.
...after completing the program:
Engineering One at the Labrador Campus will provide a strong support network for students heading to St. John's to finish their studies in Engineering or other STEM-related fields. Additionally, it will provide the opportunity to learn from Labrador students, and potentially continue to expand Engineering opportunities in Labrador moving forward.
Information on promotion to Academic Term 3 of the Engineering program, and on assignments of Engineering majors can be found here.
Requirements and courses
Students interested in pursuing Engineering One in Labrador should refer to the Faculty of Engineering and Applied Science's information on admission deadlines, program structure and guidance, course offerings, and more.
---
Admission information
Students intending to pursue Engineering One in Labrador directly from high school must review the admission information as outlined by the Faculty of Engineering and Applied Science. An overview of this information is provided below.
How to Prepare
Engineering is a competitive entry program. Once a student is accepted into Memorial University, their application will be processed by the Engineering Admissions Committee. The Engineering Admissions Committee is looking for:
Strong marks in advanced mathematics
The appropriate mark in the Math Placement Test as administered by Memorial University
Strong marks in science (particularly physics and chemistry)
An overall good student
How to Apply
Getting Started
Before applying to the Faculty of Engineering and Applied Science, potential students should become familiar with the following information:
General regulations governing undergraduate study at Memorial University as documented in the University Regulations
Applications
Application to the Faculty of Engineering and Applied Science is dependent on previous educational experience. Interested applicants must complete the appropriate application as described below and all applications must be submitted to the Registrar's Office.
Current high school graduates, individuals who have never attended Memorial, and previous Memorial students who have not attended Memorial within the past two years should indicate their interest by checking the Faculty of Engineering and Applied Science on Memorial University's general application for undergraduate studies following the University Application Guidelines. No other application is required.
Select "Attending classes at the Labrador Campus" when applying.
---
Program guidance
Engineering One students in Labrador shall contact an academic advisor, the Student Recruitment, Retention, and Relationships Officer, or the Laboratory Instructor for assistance with course planning, declaring their program of study, prerequisite and registration issues, and with questions about the eligibility of any courses not listed here.
Student Supports:
Student Recruitment, Retention, and Relationships Officer: Mckenzie Hutchings (mckenzie.hutchings@mun.ca)
Engineering Student Liaison Officer: Cheryl Keough (ckeough@mun.ca)
Engineering One Student Success Centre: Additional instruction, tutorials, and one on one tutoring on course material for Engineering One students.
Find a list of more support services available to Engineering students here. All resources and supports listed on the Engineering website are available to students via email, video call, and phone call. Additionally, the Laboratory Instructor will advise students and answer any questions as needed.