Purpose, promise, spirit

A leading-edge, Northern Campus
With a young and growing population, a vibrant and diversified economy, and continuing demands for university education in the region, Labrador has the people, the places, and the experiences to be home to a leading-edge Campus.
The Labrador Campus is a vibrant place of innovation, exploration, and discovery that aims to support and create global leaders in Northern-focused research, education, and innovation who will lead the Province and the country forward.
The Labrador Campus is nimble and responsive, flexible and adaptive, and our work is guided by the strength, resilience and beauty of the lands, and waters of Labrador and the North. We illustrate what higher education means in Northern and Indigenous contexts, and what could be possible with greater institutional commitments and expanded scope.
---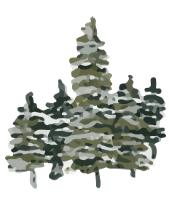 Vision
The Labrador Campus will become a leading, thriving, and flourishing centre of education, research, community connections, and knowledge-creation by and for Labrador and the North.
---

Values
We are committed to positively impacting Labrador, the North, and society through our educational programs, research, scholarship, knowledge creation, teaching and learning, and commitments to and relationships with Innu, Inuit, and other Indigenous communities, governments, organizations, and knowledge holders.
The Labrador Campus is grounded in the following values:
Advancing just, diverse, engaged, and flourishing communities and societies
Upholding and promoting high standards of relational accountability and ethical responsibilities, particularly with and to the lands, waters, peoples, and places of Labrador and the North
Creating high-quality, welcoming, supportive, and inspiring learning spaces for individual and collective enrichment and thriving
Challenging existing systems of oppression and harm in university structures by creating new spaces inspired by and premised on decolonization, anti-colonialism, Indigenization, equity, diversity, inclusion, and anti-racism.