Vice-Provost & Dean's Office
Ashlee Cunsolo, PhD | Vice-Provost, Labrador Campus, and Dean, School of Arctic and Subarctic Studies
Ashlee Cunsolo, PhD (Settler, she/her) is the Vice-Provost, Labrador Campus, and Dean, School of Arctic and Subarctic Studies. She is recognized nationally for her institution-building work in Northern higher education, and led the establishment and development of the Labrador Campus, including expanded infrastructure, educational program offerings at the undergraduate, graduate, and postgraduate levels, increased research support, and the development of a community-based research and educational farm. Read more...
E: ashlee.cunsolo@mun.ca |
---
Terri Heard | Decanal Assistant
Terri grew up in Happy Valley-Goose Bay and is a member of the NunatuKavut Community Council. She completed an Office Administration Program at Compu College in 2000. Throughout her career, Terri has held several roles in many different career areas including positions with the NLESD, Pumpkin House Day Care, and various customer service roles. Read more...
---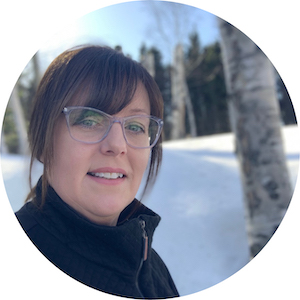 Doreen Best | Senior Administrative Officer
Doreen joined the Labrador Campus team in April 2012. She was born and raised in Labrador and graduated from high school in Happy Valley-Goose Bay. She holds a Masters Certificate in Project Management from Memorial and York University. She also has a diploma in Administration supplemented by further studies in communication, leadership, finance, human relations and business management. Prior to joining the Labrador Campus, Doreen worked with the Atlantic Canada Opportunities Agency, Bell Aliant, NL Legal Aid Commission, and the College of the North Atlantic. Read more..
---
Paula Cooke | Administrative Staff Specialist
Paula Cooke is of Inuit descent, and a NunatuKavut member.
Paula attended the Labrador Community College in 1991/92, and the College of the North Atlantic in 2016-18, both occasions studying Office Administration. Along with this, she has extensive experience in business management, finance, and client relations. Paula provides administrative support for all staff, ensuring day-to-day operations run smoothly, and assisting with logistics as required. Read More..
---
Heidi Applin | Administrative Staff Specialist I
Heidi grew up in Happy Valley-Goose Bay and graduated from Memorial University, St. John's campus in 2018 with A Bachelor's of Arts majoring in Archaeology, minoring in History, and a certificate in Aboriginal and Indigenous studies. She is of Inuit descent, and a NunatuKavut member. Heidi has been living in London, Ontario for the past 3 years working as a field and mapping technician at an archaeological company. Read more...
---