School Programs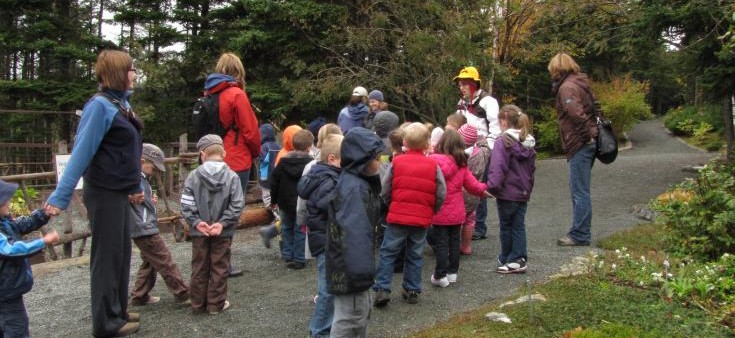 MUN Botanical Garden offers a variety of education programs designed to enrich the Newfoundland Science curriculum. Programs are designed to meet the curriculum objectives for the grade. All school programs will be interactive and include hands-on activities to encourage self-discovery.
Our Programs
In-person Field Trips
Come in and visit us at MUN Botanical Garden! We offer a variety of curriculum-based classes for school groups from K-12. Classes last 1.5 hours, but you can add supplemental activities to extend your learning and your visit to a half-day or a full-day. Pricing increases by length the of field trip: $5/student for our curriculum-based classes, $8/student for a half-day visit, and $10/student for a full-day visit. See the In-person Field Trips tab for more information.
Virtual Field Trips
New for 2020, the MUN Botanical Garden has developed virtual field trips that you and your class can complete at your own pace in your own space. We're bringing the MUN Botanical Garden into your classroom with educational videos, 360 tours, virtual games, and curriculum-based lesson plans to enhance your teaching. Stay tuned for more information under the Virtual Field Trips tab!
Outreach Programs
Want to bring an engaging guest teacher from the MUN Botanical Garden into your classroom? We offer a K-6 outreach program where one of our environmental educators will lead your class through an activity-based program featuring songs, stories, games, and curriculum-linked activities. Visits last for 1 or 2 hours and are available for booking between September - April. Fee: $4.00/$6.00 per student. For more information, see our Outreach Programs tab.