Department of Biology
Biology, simply translated from the Greek origins of the word, is "the study (ology) of life(bio)". In the Biology department at Memorial University, you can find biologists at sea surveying the depth of the ocean, or at the lab bench, sequencing DNA. You can find them out on the prairies tracking large mammals, along a stream in their hip waders sampling aquatic insects and fish, or tramping through the forests both boreal and tropical, investigating plant, animal, and insect life. Many of our biologists travel between the field and the lab; for example, sampling wild birds and then bringing these back to the lab to screen for viruses such as avian influenza. Our biologists also work with large data sets and spend their research time in front of a computer, developing models or analyzing big data to help us understand such complex phenomena as disease spread, genetic variation, or animal movement.
The Department of Biology at Memorial offers a wide breadth of courses for our undergraduate students, and prides itself on its "hands-on" training, both in the lab and the field, making use of courses at Harlow and Bonne Bay. We have a large graduate program, with students carrying out novel research across the full spectrum of biology. Our faculty, staff, and students are also engaged with the community, whether through collaborations with the Botanical Gardens, at our new apiary, or via outreach programs such as Let's Talk Science and the Science Rendezvous.
News
Congrats to Biology undergrad Benjamin Constantine Wall for being awarded the Pro Vice-Chancellor's Prize for his paper in BIOL 4405: Applications of the Gradient, a Versatile Model in Landscape Ecology".
What do you want to be when you grow up? No matter how many times an adult would ask this question, I would consistently give a different response; maybe a pilot, or an officer, but I also love traveling and have this overwhelming need for adventure. Although the question seems simple, it never failed to get my heart racing. Oftentimes
managing and completing daily tasks seemed very unpredictable, nevermind deciding on a lifelong commitment. The pressure of choosing one sustainable career path from
the many professions that you won't lose interest in after decades can be daunting. But it doesn't have to be. After meeting with Dr. Jeanette Wheeler from Memorial University I saw a new way of approaching work where careers can follow an unfamiliar and peculiar road, as did Dr. Wheeler's journey through the many disciplines of science. Science, like life, is not divided and compartmentalized, but intertwines and interconnects, each breakthrough peeling back new layers of understanding. Approaching education through an interdisciplinary perspective creates the flexibility and freedom to explore and experience many different career paths in one lifetime.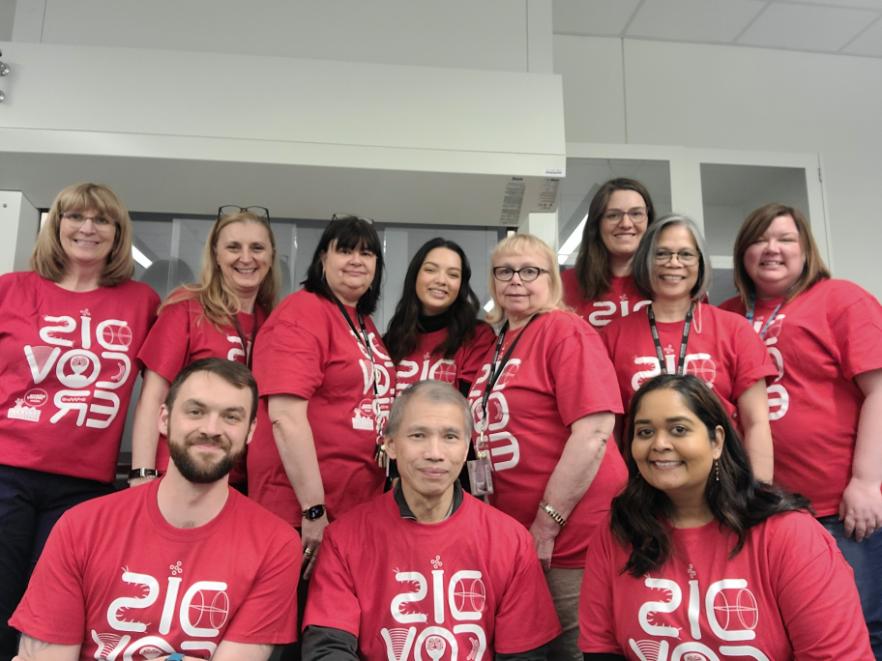 Staff from Memorial's Biology department were very excited to see the return of Science Rendezvous this weekend past! From native Newfoundland Fauna and the importance of trees, to the basic anatomy of cells and extracting berry DNA, we had an amazing time running activities for adults and children alike! The event, aimed at engaging children in STEM from a young age, is a perfect opportunity to engage with our community and demonstrate what Science at MUN has to offer!
Events