Research Assistant
Silas Jones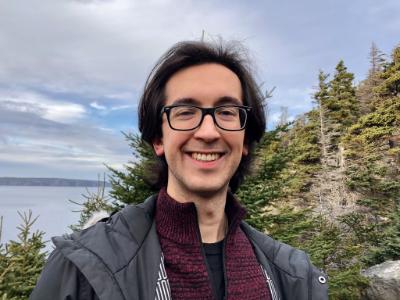 I am a Memorial University graduate from Portugal Cove-St.Philip's, Newfoundland, with a broad interest in benthic ecology and marine conservation. I hold a BSc (Hons.) in Marine Biology (Memorial University, 2018). My honours project investigated the bacterial populations on the burrow linings of thyasirid clams, exploring a potential avenue for the development of bacterial symbiosis in some members of this bivalve family. Currently, I am completing a Master's in Biology (University of New Brunswick) — my project examines the effects of salmon aquaculture on hard-bottom seafloor communities in the Bay of Fundy by comparing cobble patch community compositions at varying distances from salmon farm sites.
I am currently working at the Ocean Sciences Centre as Paul's Research Assistant in the Snelgrove Laboratory. My work includes aiding graduate students with their research in the laboratory and the field, as well as maintaining safe and smooth operations in the lab.
While not working or studying, I like to spend my time in Newfoundland's outdoors. I am a PADI-certified Advanced Open Water Diver, and regularly hike the East Coast Trails. My other hobbies include snorkeling, gardening, reading, and writing.
Email: swj754@mun.ca
Office: 709-864-4469