The eHealth Innovations Workshop 2015
Innovations to Improve Patient Care in Canada
Tuesday, January 27, 2015 | 8:00am to 4:30pm
The Landing, University Centre, Memorial University
To register, RSVP: rochelle.baker@med.mun.ca
Click here to open registration form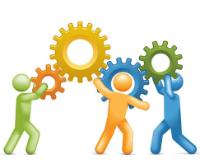 The Newfoundland and Labrador Centre for Applied Health Research (NLCAHR) has been asked by the Canadian Institutes for Health Research (CIHR) to organize a team-building workshop that will explore possibilities for local teams of IT/medtech entrepreneurs and healthcare researchers to apply for funding under a new CIHR program called the eHealth Innovation Partnership Program (eHIPP).
The eHealth Innovation Partnership Program (eHIPP) seeks to identify person-oriented eHealth solutions in two priority areas:
early identification of and interventions for youth with mental health conditions;

supporting seniors with complex care needs in their homes
It also designed to help emerging Canadian health technology companies to co-develop innovative eHealth solutions that deliver real-world health care value, and evaluate the clinical benefit and cost-effectiveness of existing eHealth products.
The eHIPP opportunity supports large-scale pragmatic trials in "innovation communities", which are local/regional health care or community 'test beds' that have the capacity and interest to integrate eHealth innovations into real -world service delivery.
Industry Partners will:
Obtain financial assistance to offset your market validation costs;

Gain access to researchers and expertise;

Work with all partners to obtain a comparative clinical and cost analysis;

Have direct exposure to target markets; and

Receive expert advice and guidance on technology

integration into the health services market.
Health System Partners/Researchers will:
Be a co-innovating leader of eHealth solutions to improve

health for the future;

Build the foundations and partnerships for innovation

in your community;

Partner with dynamic and innovative industries;

Improve the direct quality of care and outcomes for target

populations; and,

Receive financial assistance, expert advice and guidance

on integrating technology into health services.
Links to learn more: