Interim Associate Vice-President (Academic) and Dean of Graduate Studies
Dr. Amy Warren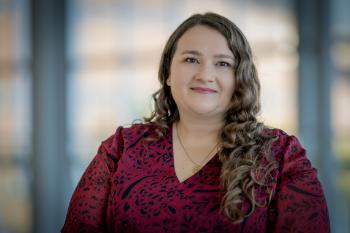 Dr. Amy Warren completed her PhD in Management at Saint Mary's University in 2009. Her research interests include mistreatment, bridge employment, the multi-generational workplace, and goal setting. She is currently the principal investigator on a SSHRC standard research grant.
Previous to her current appointment, Dr. Warren was the Director of the Master of Employment Relations (MER) program. She's been a faculty member with the Faculty of Business at Memorial University of Newfoundland for 17 years, teaching in the areas of human resource management and labour relations.
Dr. Warren has published various works in academic and non academic outlets including: Personnel Review, The South Asian Journal of Human Resource Management, Human Resource Management Review, International Journal of Manpower, Human Resource Development Quarterly, Career Development International, and the Globe and Mail. She has also presented her research at national and international conferences including: the Academy of Management, ASAC, Work & Stress and IFSAM.
Email: deansgs@mun.ca