Doreen Best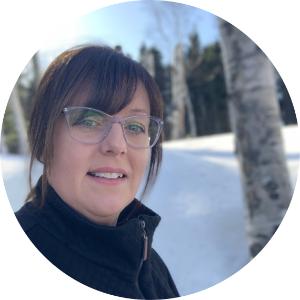 Senior Administrative Officer
Doreen joined the Labrador Campus team in April 2012. She was born and raised in Labrador and graduated from high school in Happy Valley-Goose Bay. She holds a Masters Certificate in Project Management from Memorial and York University. She also has a diploma in Administration supplemented by further studies in communication, leadership, finance, human relations and business management. Prior to joining the Labrador Campus, Doreen worked with the Atlantic Canada Opportunities Agency, Bell Aliant, NL Legal Aid Commission, and the College of the North Atlantic.
In her role as Senior Administrative Officer, Doreen provides leadership with administrative policies, processes and staff, human resources activities, financial management and budget planning, research grant and contract administration and operational management. She provides analysis, information and guidance to support informed decision -making; organizational development and change; project, information and strategic management; and communications and relationship building. Doreen is a member of Memorial's Senior Administrative Group. She is the Labrador Campus' liaison with University departments including Finance/Budgets, Human Resources, Facilities, Research Grant & Contract Services; Environment, Health and Safety; School of Graduate Studies and other areas of the University community as required. She also works with external stakeholders and partners, supporting and strengthening relationships and initiatives.
Doreen has volunteered with groups such as Scouts Canada, Labrador Creative Arts Festival and Parent School Council. In personal time, Doreen enjoys family time with her husband, son, little dog, and extended family. She likes the cabin life, boating, snowmobiling, fishing, piano and gardening. She feels a close connection with her home of Labrador – its people and place. She is excited about the expansion of higher education in Labrador and very happy to be engaged in a career that collaborates with that initiative.
Email: doreen.best@mun.ca