News
Facilities Management is advising of closures in the area of Prince Philip Drive (east bound), Irwin's Road and Livyers Loop beginning Monday, July 4 for approximately seven weeks.
Every two years, the Atlantic Canadian provinces' Architectural Associations recognize and celebrate architectural design excellence. The Emera Innovation Exchange (EIX), part of the Signal Hill campus, recently won an award of excellence in institutional design.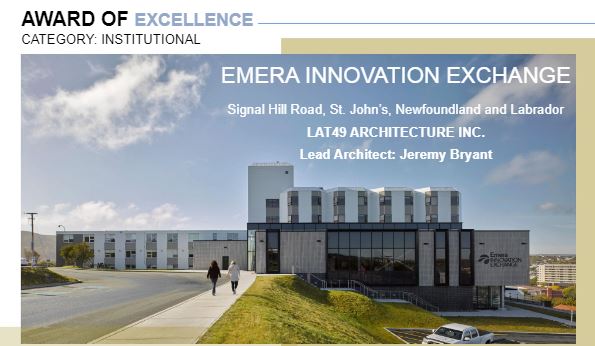 PHOTO CREDIT: James Britton & Jermey Bryant
The newly refurbished Faculty of Humanities and Social Sciences (HSS) Commons, in SN-1107, was completed with help from the Department of Facilities Management.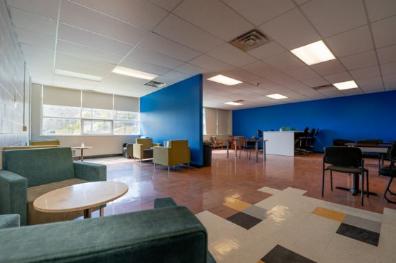 PHOTO CREDIT: Rich Blenkinsopp
Facilities Management participated in Memorial's first open house event celebrating its oceans-related research and teaching and learning at "Whale of a Day" on Saturday, May 14, 2022.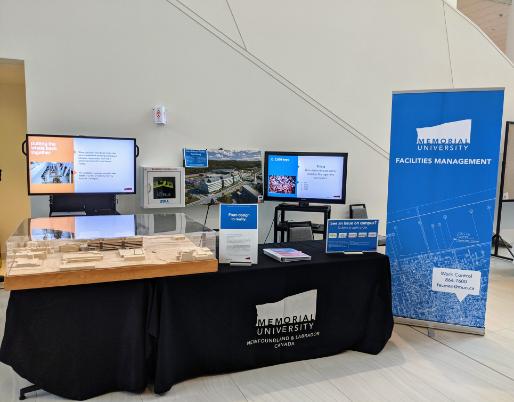 Facilities Management Booth at "A Whale of a Day".
Memorial is taking a giant step forward toward reducing greenhouse gas emissions and the university's carbon footprint. Funding was announced to replace a fuel-fired steam boiler with two electric-powered steam boilers in Memorial's Utilities Annex.
Facilities Management, the Sustainability and Climate Action Office and Student Housing have partnered with the Department of Fisheries and Oceans to prevent the spread of aquatic invasive species.