About St. John's
---
St. John's, the capital of Canada's newest province and North America's oldest city, is a small safe city with a population of approximately 200,000. Located on the rocky coastline of the Avalon Peninsula, St. John's is surrounded by boreal forest and subarctic barrens, with beautiful and unpolluted rivers, lakes, and shorelines only minutes away. Recreational opportunities for fishing, hiking, ice hockey and cross-country skiing are plentiful in and around the city.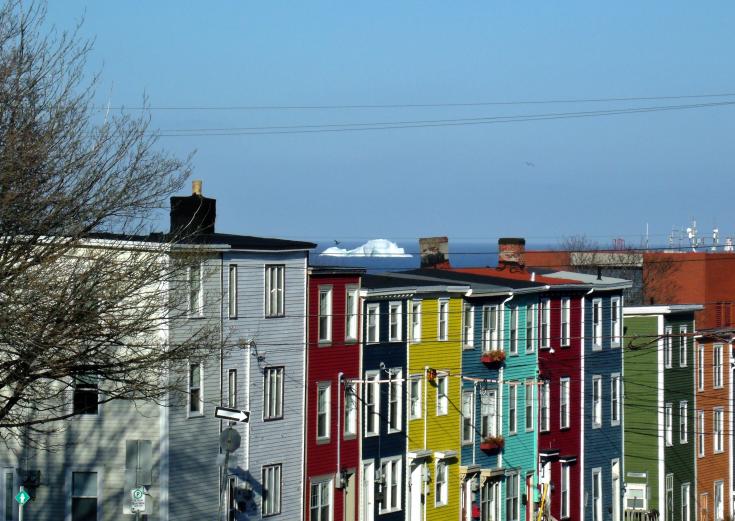 Downtown St. John's contains many colourful row houses, mostly built on steep hills sloping toward the harbour. Overlooking the harbour's entrance is Signal Hill, atop which stands Cabot Tower. The tower, perhaps the city's most famous historic landmark, was built in 1897 to commemorate the 400th anniversary of the discovery of Newfoundland, and was the site of the reception of the first transatlantic telegraph message in 1901. Other distinctive landmarks are scattered throughout the downtown area. The gothic-style Anglican Cathedral, the beautiful Roman Catholic Basilica, and the Colonial Building on Military Road (once the home of the Newfoundland government, now the Provincial Archives) are well worth visiting.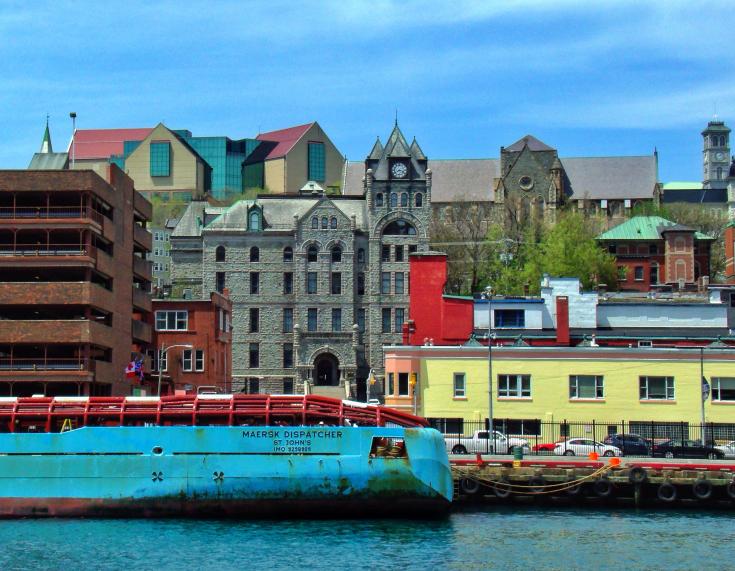 St. John's celebrates its cultural history through annual events such as the Newfoundland and Labrador Folk Festival, a week-long outdoor music event held every August, and the St. John's Regatta, a rowing race that has been held every year since 1826. Newer "traditions" are the Christmas craft fair (held early December), the annual George Street Festival (five nights of outdoor concerts in August), the St. John's International Women's Film and Video Festival (held every October) and the International Sound Symposium, held every second year in July.