Welcome
The Department of Philosophy at Memorial University is a small but vibrant community of scholars actively researching and teaching in a variety of areas of philosophy in the heritage city of St. John's, Newfoundland.
The Department offers a variety of undergraduate programs and directs graduate research in the history of philosophy, continental philosophy, and political philosophy, as well as other areas. Students of all levels are invited to come with us and explore the nature and problems of existence, being and thought.
Events
News
Congratulations to all students named to the 2021-2022 Dean's List, as well as the Program Book Prize winners, and receipients of the Dean's Award for Academic Excellence, and the HSS International Student Excellence Award.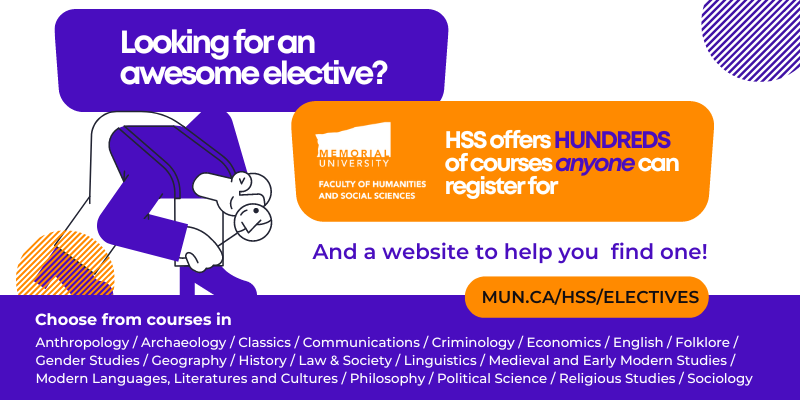 The Faculty of Humanities and Social Sciences (HSS) has hundreds of courses that have zero or one prerequisite. To make it easy for our students to find electives of interest, we have launched a searchable listing of electives that you can browse by semester and subject.
Congratulations to the PhD Grads!
Maliheh Deyhim successfully defended her PhD thesis on November 3, 2022.
Maliheh joins the ranks of David Tracey (defended in August) and Kyla Bruff (defended in March).
Warmest congratulations and best wishes to three stellar students.