Welcome
The Department of Philosophy at Memorial University is a small but vibrant community of scholars actively researching and teaching in a variety of areas of philosophy in the heritage city of St. John's, Newfoundland.
The Department offers a variety of undergraduate programs and directs graduate research in the history of philosophy, continental philosophy, and political philosophy, as well as other areas. Students of all levels are invited to come with us and explore the nature and problems of existence, being and thought.
Events
News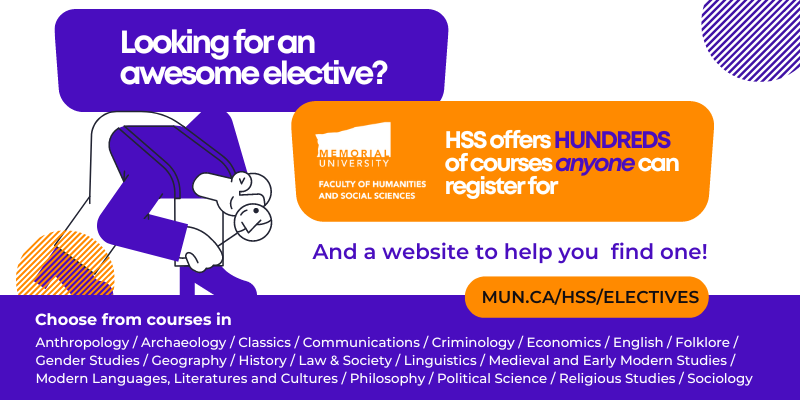 The Faculty of Humanities and Social Sciences (HSS) has hundreds of courses that have zero or one prerequisite. To make it easy for our students to find electives of interest, we have launched a searchable listing of electives that you can browse by semester and subject.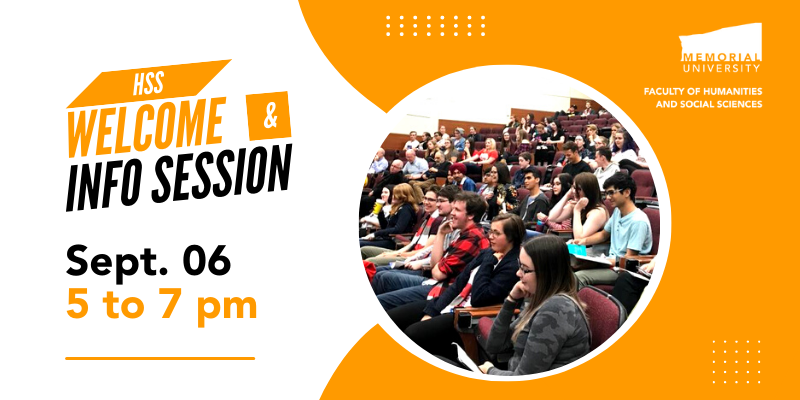 On Sept. 6, the Faculty of Humanities and Social Sciences is hosting a welcome event to help new students get started on the right track. At this interactive event, you'll hear from the Dean and Associate Dean of Curriculum and Programs, learn more about areas of study in HSS, and meet other HSS students! Register now: https://loom.ly/TTXWfYo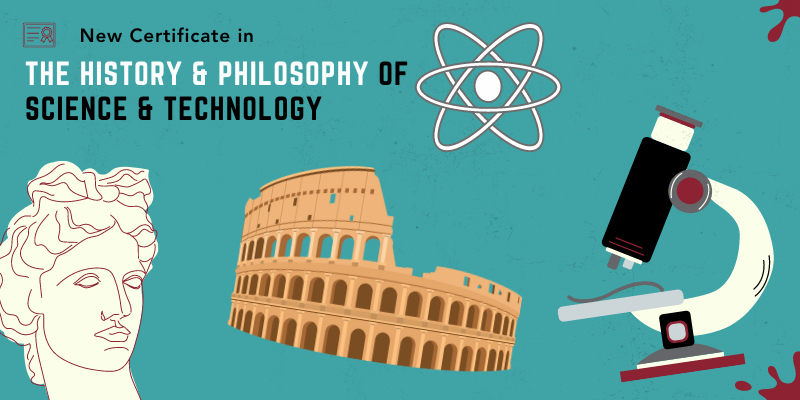 A unique offering in Atlantic Canada, the new certificate program will challenge students to think critically and analytically about the consequences of past, present and future technological innovations on human existence, and the world we inhabit. It will also augment a student's understanding of engineering and the natural sciences by raising their awareness of the development of those sciences, and the social issues associated with them. Read the Gazette story about this certificate program.
Congratulations to Dr. Kyla Bruff!
On the 7th of March, 2022, Kyla successfully defended the first PhD in Philosophy in the history of Memorial University! Kyla's thesis, "Schelling's Political Philosophy," reconstructs the social and political thinking of the German Idealist, F.W.J. Schelling (1775-1854). Kyla's dissertation is the product of many years of research at Memorial and at various universities in Europe. The PhD was completed as a Cotutelle with the prestigious University of Freiburg in Germany. Dr. Bruff's two German examiners, Dr. Philipp Schwab and Dr. Lore Hühn, awarded her the highest grade possible in the German University System, Summa Cum Laude. The external examiner, Dr. Paul Franks from Yale University concurred. Dr. Bruff is in her first year of a tenure track position in philosophy at Carleton University. For more details on Dr. Bruff at Carleton see the following press release https://carleton.ca/philosophy/2022/kyla-spotlight/