FALL 2018
FALL SEMESTER 2018: Higlights from an active semester

The Dean's List Reception, Fall 2018 Thursday, Oct. 25th: Many philosophy students, under our auspices or under their other majors, were honoured for being on the Dean's list. On the list for Philosophy:

Bethany Autumn. Lesley Burgess (book prize), Benjamin French, Spencer Hayden, Ethan Lewis (Dean's Award). Congratulations to everyone! And special congratulations to Lesley for receiving the book prize and Ethan for receiving the Dean's Award for Academic Excellence.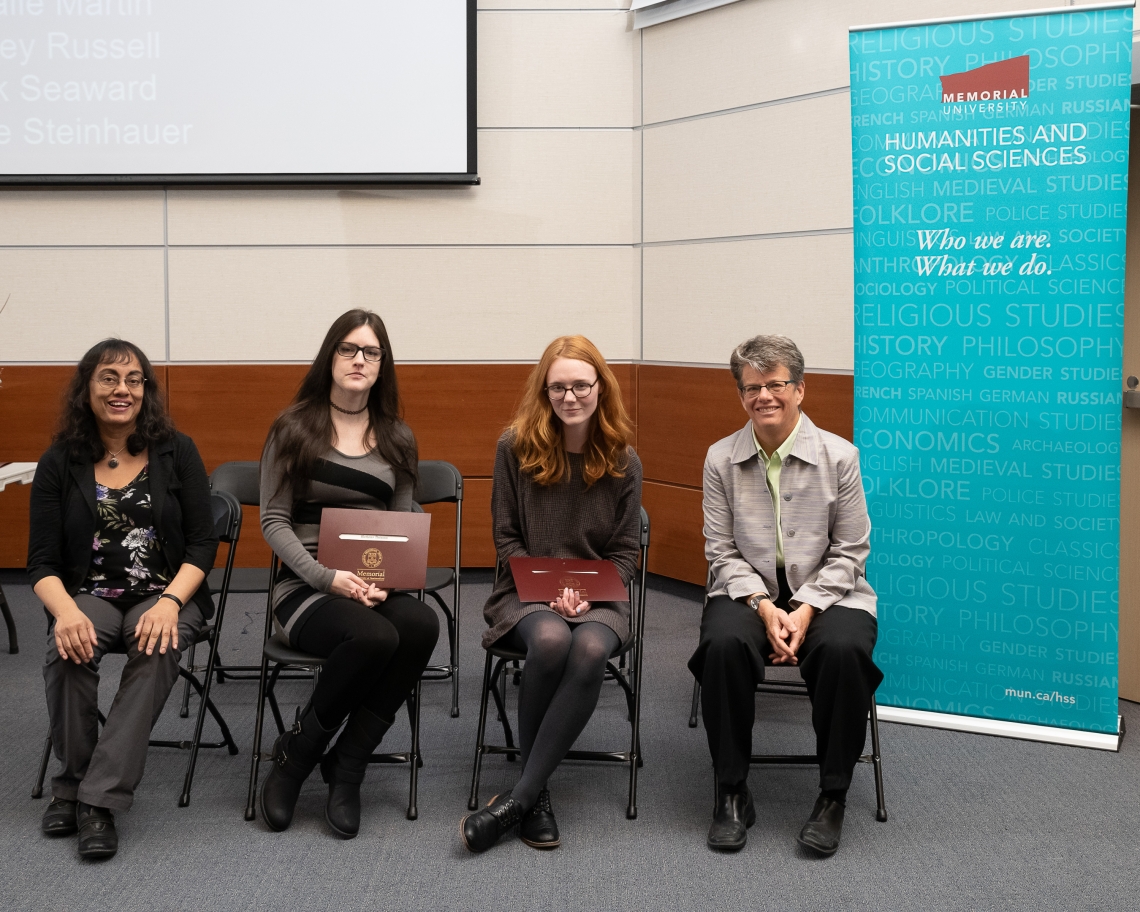 Philosophy Meet and Greet (with pizza!) Tuesday October 30, 2018, in the Kiefte Room, AA 3068.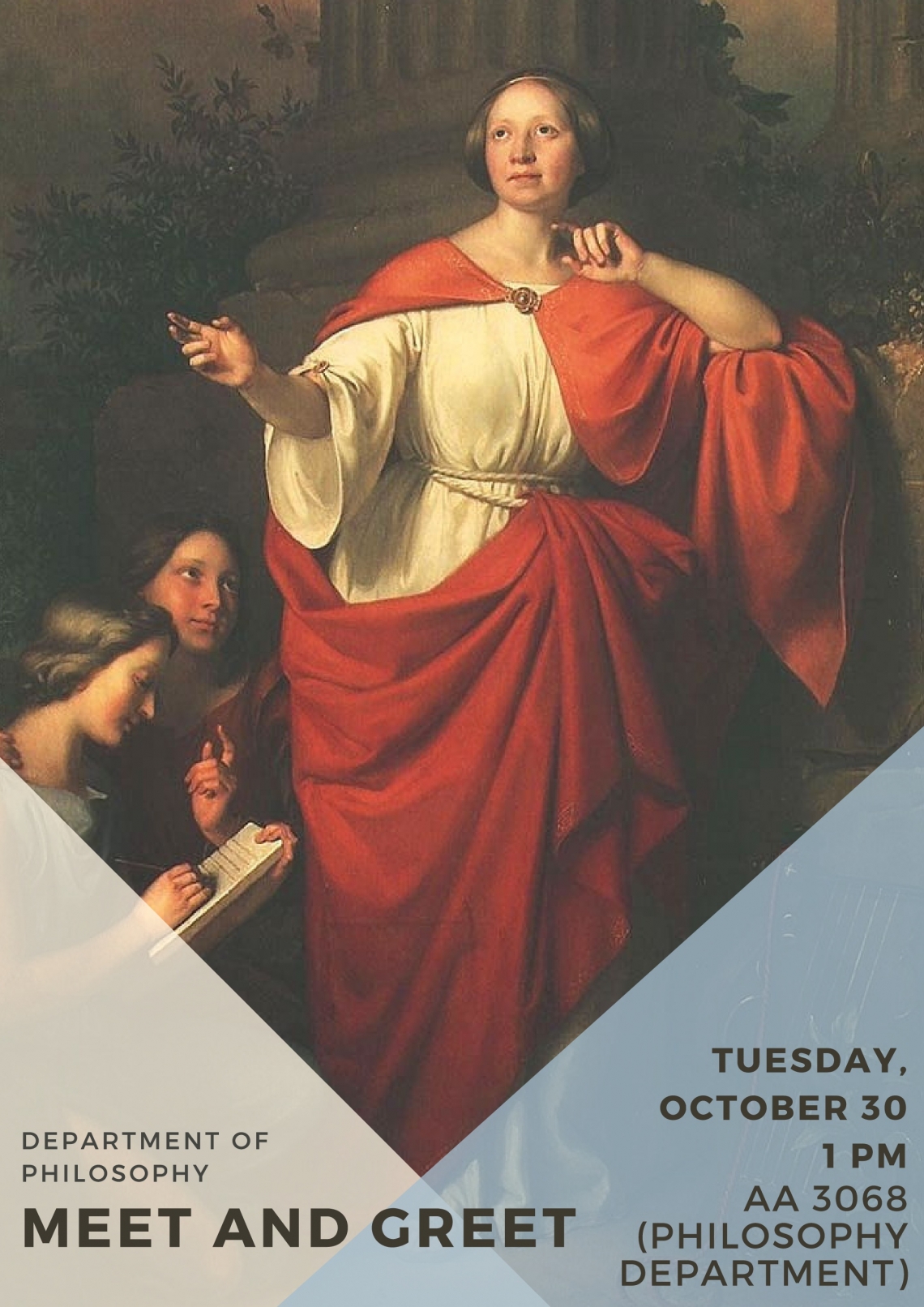 Professor Brad Inwood, Department of Classics and Department of Philosophym, Yale University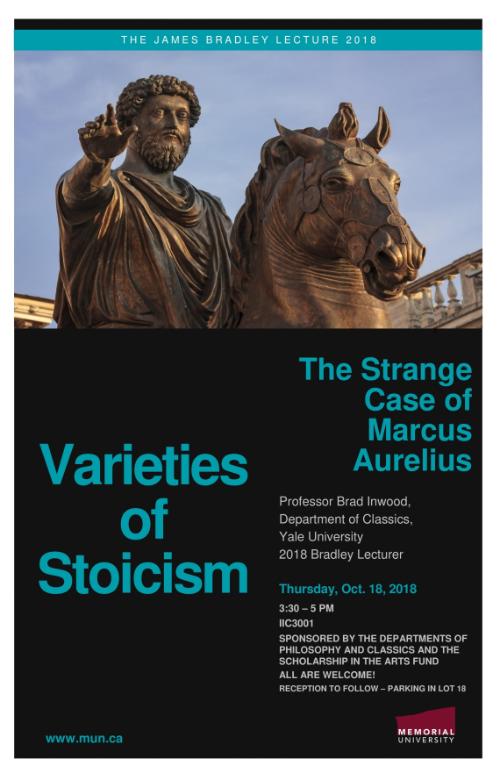 The first Fall Philosophy Public Lecture Series : October 23, 2018
Dr. Peter Trnka, Philosophy, Memorial
"For Those Who Seek Joy Over Pleasure: A Philosophical Inquiry"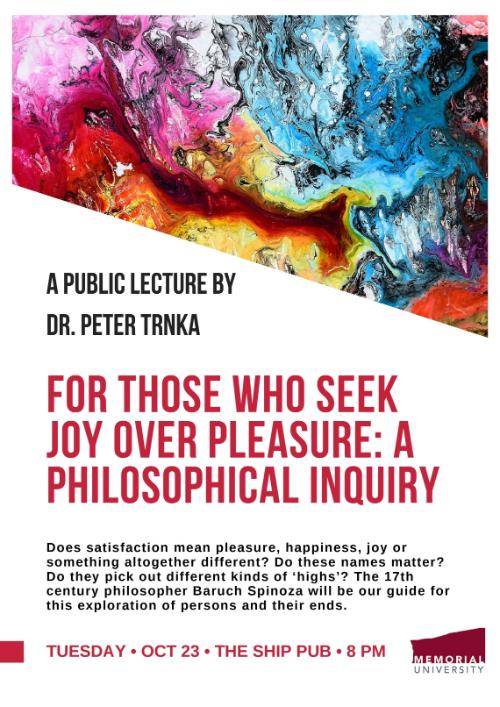 The Fall Philosophy Public Lecture Series Continues: Tuesday, November 20, 2018, 8pm at the Peter Easton Pub:
Dr. Brad Levett, Classics, Memorial
"In Defence of Sophistry"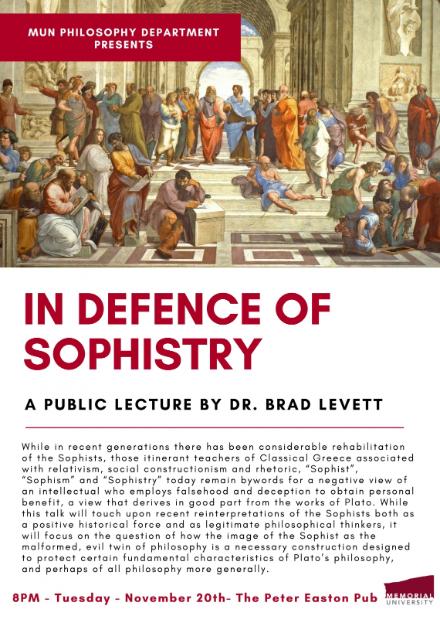 Abstract: While in recent generations there has been considerable rehabilitation of the Sophists, those itinerant teachers of Classical Greece associated with relativism, social constructionism and rhetoric, "Sophist", "Sophism" and "Sophistry" today remain bywords for a negative view of an intellectual who employs falsehood and deception to obtain personal benefit, a view that derives in good part from the works of Plato. While this talk will touch upon recent reinterpretations of the Sophists both as a positive historical force and as legitimate philosophical thinkers, it will focus on the question of how the image of the Sophist as the malformed, evil twin of philosophy is a necessary construction designed to protect certain fundamental characteristics of Plato's philosophy, and perhaps of all philosophy more generally
A conference showcasing the ongoing research of the incoming class of M.A. and Ph.D. students in the Department of Philosophy, focusing on a broad range of philosophical authors and including topics such as:

Technology
Language and Networks
Phenomenology
Philosophy of Nature
Community and Political Philosophy
Freedom, Determinism, and Autonomy