Kapil Tahlan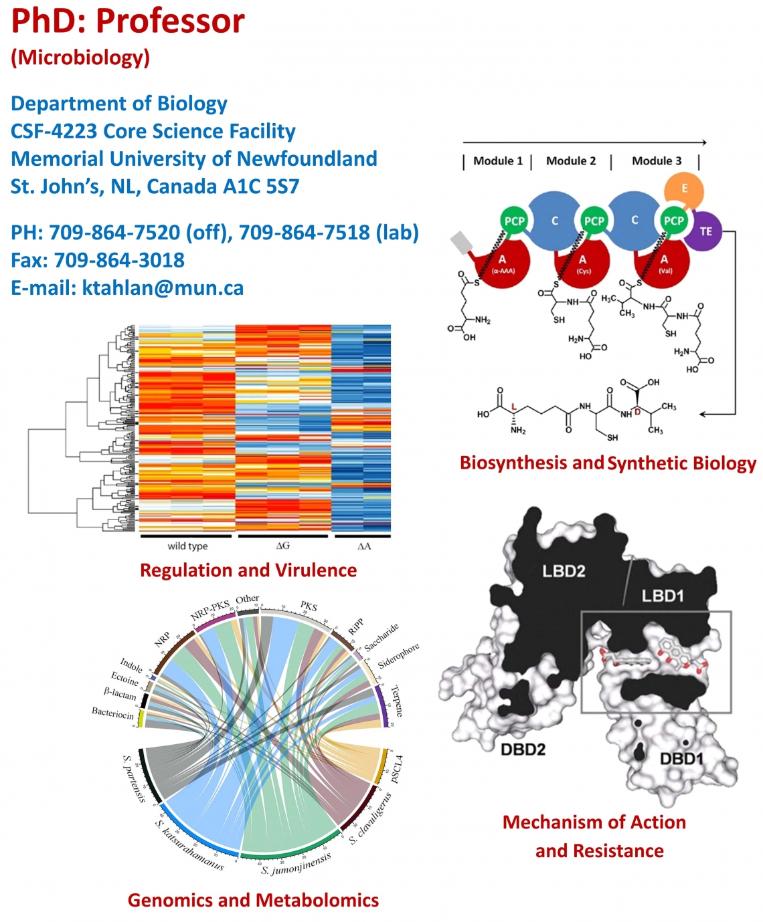 ---
We are a group of microbiologists with diverse interests in biochemistry, molecular biology, omics-based approaches, bioinformatics and chemical biology. The main theme of our research is antibiotics and pathogen evolution, but we also work on other aspects of microbiology including genome/metabolic engineering and synthetic biology.
Please click on the side bars for more information on the group and its members.
---
Recent news from the group:
March 2019: Short feature about the group in the Gazette (Memorial University's official news site).
---
Information for people interested in joining the group: We are always interested in hearing from prospective trainees. Candidates with scholarships and external funding are especially encouraged to contact us regarding potential positions. Due to the large number of Emails that we get, we are only able to respond to certain applicants with appropriate backgrounds described below.
Qualifications: Ideally, candidates should have a strong academic and practical background in microbiology, molecular biology and biochemistry. Strong oral and written communication skills in English are also requied. Prospective candidates should enjoy working as part of a diverse and multidisciplinary team.
Applications: Interested candidates should submit a curriculum vitae (including the contact information for three recent references) along with a cover letter/email outlining their academic background, research interests and alignment with our work.