Student success
Brendan Carswell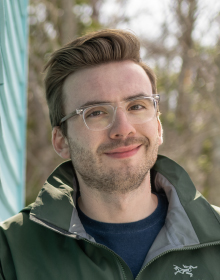 With technology and a lot of math, Brendan Carswell is using a new method to calculate animal populations and open the field of wildlife management to community involvement.
READ MORE
---
Timilehin Oguntuyaki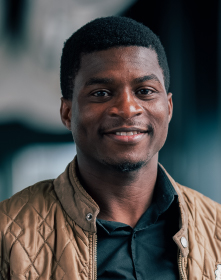 Timilehin Oguntuyaki's interest in geology was sparked by a national tragedy in Nigeria. Now he's researching how minerals might be used to mitigate climate change. Timilehin came to Memorial because Newfoundland has an abundance of ultramafic rock, which he needs for this research. Along with the natural environment, Timilehin has found a supportive atmosphere at Memorial as well.
READ MORE
---
Juliana Vidal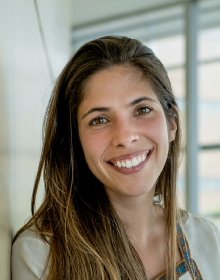 In 2017, Juliana Vidal moved here from Brazil to pursue a PhD in green chemistry. Four years later, Juliana has finished. She says it was an enjoyable experience, even if she had a few struggles along the way. While she was prepared to tackle the challenge of learning to speak English fluently, navigating graduate studies in the middle of a pandemic was something she hadn't anticipated.
Read More
---
Deneice Falconer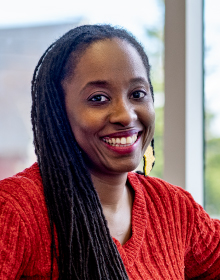 In addition to being a personal resilience advocate and educator, Didan has been teaching English to speakers of other languages for almost a decade. Born and raised in Jamaica, she earned a Bachelor of Arts in Theology at the Jamaica Theological Seminary in Kingston, Jamaica. After graduating, Didan moved to Japan and taught English for nearly eight years before coming to Memorial to pursue a Master of Education in Curriculum, Teaching and Learning Studies.
READ MORE
---
Modeline Longjohn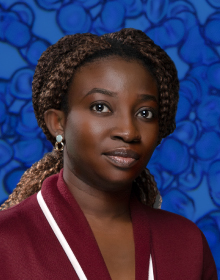 Some people know from a very young age what they're meant to do with their lives. Modeline Longjohn is one of those people. For her, life is about channeling her insatiable curiosity into a career that challenges her while changing the world. She wants to dedicate her time, energy and passion to a cause that will leave a lasting impact on the world well after she's gone. It's an ambitious goal, but one that she feels is worth striving for.
READ MORE
---
Sarah Moriarty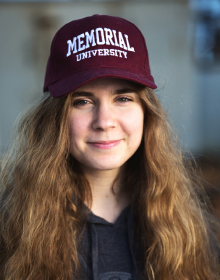 Hailing from a small town in Pennsylvania, Sarah Moriarty came to Memorial to study marine mineral resources with Dr. John Jamieson in the Department of Earth Sciences. Since starting her M.Sc., Sarah's gotten lots of hands-on field work and networking opportunities (on top of her on-campus experience)—like exploring the Pacific seafloor in a submarine, working in a lab at Harvard University, and going on two international research cruises. Her end goal? To help increase our understanding of natural resources as the world moves towards a greener and more technologically advanced economy.
Read more
---
Ebrahim Mohamed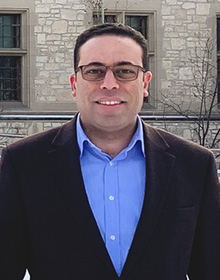 Ebrahim Mohamed is a PhD graduate in Electrical and Computer Engineering from the Faculty of Engineering and Applied Science. Upon finishing his studies, Dr. Mohamed completed a post-doctoral fellowship at the University of British Columbia, and he is now an assistant professor at the University of Saskatchewan.
Read more
---
Ellyn Lyle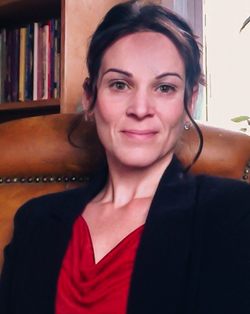 Dr. Ellyn Lyle began her career in secondary English classrooms before tackling a series of educational advancements that led to a career in academia and her current role as dean in the Faculty of Education at Yorkville University.
Read more
---
Yang Zhang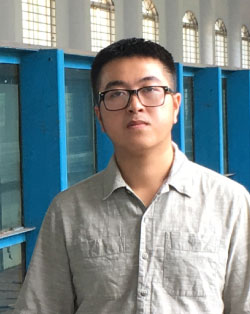 While Yang Zhang was searching for a graduate program in North America, Memorial University's geophysical fluid dynamics lab caught his eye. With a flexible schedule and a strong mentor, the PhD program in physical oceanography was just what Dr. Zhang was looking for. During his time at Memorial, he scripted idealized models and published his results in industry journals; he also celebrated the birth of his son.
Read more
---