Why graduate studies at Memorial?
Whatever your reason for pursuing a graduate degree at Memorial University, we likely have a program suited for your interests and goals.
As an internationally ranked, multi-campus, multidisciplinary, public comprehensive university, Memorial offers over 100 graduate diploma, master's and doctoral programs at some of the most affordable tuition rates in Canada. Many professional programs can also be completed part time or through online options.
Memorial is home to 4,000 of the world's most intellectually ambitious and talented graduate students who are passionate about learning and making positive, global impact. Our faculty members are among the best scholars in their fields, acknowledged not only for excellence in teaching and research but as some of the finest supervisors in the nation.
Research at Memorial reflects a vibrant culture of creativity and innovation. Memorial is ranked as one of Canada's top 20 research universities, generating approximately $160 million in research income each year. We are also among the top three universities in Canada in corporate-sponsored research income proportion.
Located in the province of Newfoundland and Labrador, Memorial is in a place like no other – where the air is still clean, the people friendly, and the hundreds of miles of coastline are yours to discover.
Learn more about what some of our graduate students and alumni are doing right now!
Interested? Get in touch! We hope to hear from you soon.
News
Memorial recognized some of its newest outstanding research leaders and emerging innovators during a celebration recently.
A chemistry professor at Memorial is "excited and surprised" to be named the 2019 recipient of the Canadian Green Chemistry and Engineering Award (Individual Winner), presented by the Chemical Institute of Canada. Dr. Fran Kerton is the second female and the only person outside of Ontario and Quebec to receive the honour.
Spotlight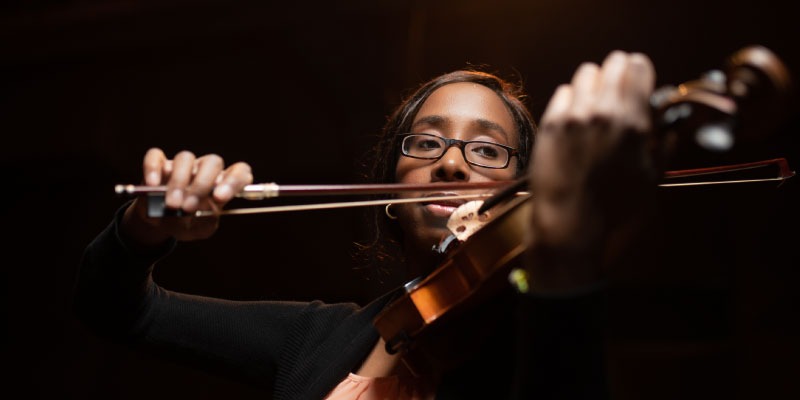 As a child growing up in Cuba, Yanet Campbell was introduced to the world of music by her father, a fellow musician and orchestral performer. Since then, she's honed her violin skills and is pursuing a Master of Music degree at Memorial. This program has provided Yanet not only with academic, financial and professional opportunities but also, as she puts it, "the tools to exceed in and outside of the music industry." Read more...