Folklore
Why Folklore @ Memorial?
The only Anglophone university in Canada to offer comprehensive folklore programs at all levels, Memorial is also a vital part of its community - one steeped in unique lifestyles and traditions, and where the study and celebration of culture and heritage is considered crucial. This provides folklorists with rich opportunities for innovative community partnerships and learning experiences.
In the 40 years since its creation, Memorial's Department of Folklore has built an international reputation as a thriving, imaginative, eclectic, and highly professional department. Ethnographic field research practices are fundamental to folklore studies. Excellent library and archive services are also available to graduate students, including the Folklore and Language Archive, the Centre for Material Culture Studies, and the Research Centre for the Study of Music, Media, and Place.
Training in folklore studies offers valuable preparation for careers in a variety of cultural enterprises, particularly those involving intangible cultural heritage. Graduates of our program teach at universities and colleges in many parts of North America and Europe, not only in folklore departments but also as interdisciplinary appointments in fields such as communications, dance ethnography, English, French, and women's studies. Not all have followed academic careers; our graduates have also gone on to work in museums, archives, print and broadcast media, public sector folklore, and arts administration.
Description of programs
Graduate diploma - Disciplinary graduate diplomas provide an opportunity to acquire additional academic credentials at the graduate level without committing to a full master's program. These programs allow students to expand on their knowledge of a particular discipline and may also be used for professional development within their careers.


MA – The MA program includes three options: 1) courses and comprehensive exam, 2) courses and thesis, and 3) courses and co-op education work term. The MA can normally be completed in two years of full-time study.
PhD – The PhD program involves courses, a comprehensive exam, and a thesis. It can normally be completed in four years of full-time study.
Minimum admission requirements
Graduate diploma, MA – Bachelor's degree (minimum second class) in Humanities or Social Sciences with minimum 75% average
PhD – Master's degree in Folklore or closely related field, with an average of at least 80%
Graduate student and alumni profiles
Our graduate students come from all parts of Newfoundland and Labrador, Canada, and the world. View the student profile below to learn more about what they do and why they chose Memorial.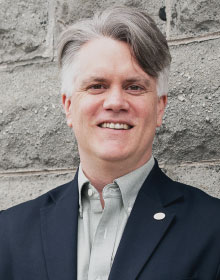 ---
Note: All figures are in Canadian dollars and subject to change. Fees are approved by the University's Board of Regents. In the event of a discrepancy between the fees approved by the Board and those published on this website, the fees approved by the Board will prevail. Financial policies are enforced through the Department of Financial and Administrative Services. For the complete and official list of all fees and charges, visit www.mun.ca/finance/fees/.

Program Information
Degrees Offered:
Graduate diploma, MA, MA (co-op), PhD
Routes:
course, MA co-op, thesis
Duration (Full-time students):
Graduate diploma: 1 year
MA: 2 years
PhD: 4 years
Application Deadline:
January 15 for Fall admission
*Please note, applications for the graduate diploma are not being considered for the Fall 2023 semester.
Funding:
MA: $8,000
PhD: $11,000
Tuition (NL students):
Graduate diploma: $420/semester
MA: $635-$953/semester
PhD: $888/semester
Tuition (Other Canadian students):
Graduate diploma: $546/semester
MA: $826-$1,239/semester
PhD: $1,154/semester
Tuition (International students):
Graduate diploma: $710/semester
MA: $1,074-$1,611/semester
PhD: $1,499/semester
Request More Information
Department Website
University Calendar
Apply