Education
Why Education @ Memorial?
The Faculty of Education at Memorial University is responsible for the professional preparation of those who will give leadership in education. This includes the professional preparation of teachers, administrators, and specialists who will work in primary, elementary, and secondary schools, and post-secondary institutions. The work of the faculty incorporates undergraduate and graduate studies, as well as continuing education. The mandate includes specialized research for the improvement of pedagogical practice, and broadly based research for the advancement of knowledge. The faculty initiates and responds to change through a wide range of programs and a variety of field services. It seeks to prepare educators who will have a reasoned philosophy of education, an appreciation of what knowledge is of most worth, a genuine love of learning, and the ability to think critically. It strives to prepare educators who have an understanding of the past, a plan for the present, and a vision for the future.
Description of programs
Graduate diploma
The Graduate Diploma in Post-Secondary Education (International Education) comprises 12 credit hours and provides students with an opportunity to learn about internationalization and how it is supported and implemented in educational institutions. This Diploma is suitable for 1) in-service teachers who work with diverse populations, 2) students and professionals in the field of student services and/or in administrative posts within K-12, post-secondary education environments, NGO's, the public service, and private companies 3) students in master's or doctoral programs who are unable to complete and who are looking to transfer and exit with a graduate diploma credential.
The Graduate Diploma in Post-Secondary Education (Student Affairs and Services) is designed to provide specialized study in theory and practice pertaining to student development and service provision, programs, and initiatives that support student success in post-secondary education. The Graduate Diploma is intended for student affairs and services practitioners, administrators, and educators within post-secondary education programs. Participants will engage in an in-depth study of theoretical models of student development (cognitive, psychosocial, identity, and person-environment); historical and contemporary influences on the student affairs and services profession; philosophies, values, and ethics of professional practice; administration and organizational structures; and assessment and evaluation, research, and technology in innovative programming.
The Graduate Diploma in Post-Secondary Studies with specialization in health professional education is intended for educators and educational leaders of formal and informal post-secondary health professional education programs. Created in collaboration with the Centre for Collaborative Health Professional Education, the program is designed to enhance health professionals' abilities as educators and leaders in educational program design, development, evaluation, and administration.
The Graduate Diploma in Educational Leadership Studies provides students with an opportunity to explore a broad range of issues in educational leadership, policy and administration.


The Graduate Diploma in Reading Development and Instruction is a four course online graduate diploma with a strong focus on reading development and instruction. The diploma is intended as a program of study for students who want to further develop their professional learning and deepen their understanding of reading development to better support classroom-wide instruction, including the instruction of children who experience reading difficulty.
MEd
PhD – The degree of Doctor of Philosophy in Education is offered to qualified candidates, normally by full-time study. It consists of courses, a comprehensive exam, and a thesis, and can be completed in four years of full-time study.
Contact a faculty supervisor
Graduate applicants interested in research-based programs are strongly encouraged to connect with a faculty supervisor at the time of application. Visit the Faculty of Education website for a list of faculty members, their research interests, and contact information. You may also use the Yaffle search application to find a supervisor you may wish to work with.
The School of Graduate Studies offers advice on how to search for and contact potential supervisors. Need more help? Try attending one of our webinars and information sessions for prospective graduate students.
Minimum admission requirements
PhD – Master's Degree in Education ('A' standing) or an equivalent Master's Degree from an accredited university; evidence of scholarly work; and two years of professional experience in an educational setting. An interview may also be required.
Potential career options and outcomes
Student affairs/services positions (advisor, manager, director positions in Admissions, Registrar's Office, Financial Aid, Student Recruitment, Health and Wellness, Residence Life); vocational, college, and university lecturers/instructors; educational developers; instructional/educational technologies designers; administrative positions at vocational, college and university institutions.
Graduate student and alumni profiles
Our graduate students come from all parts of Newfoundland and Labrador, Canada, and the world. View the student profile below to learn more about what they do and why they chose Memorial.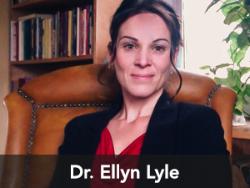 ---
Note: All figures are in Canadian dollars and subject to change. Fees are approved by the University's Board of Regents. In the event of a discrepancy between the fees approved by the Board and those published on this website, the fees approved by the Board will prevail. Financial policies are enforced through the Department of Financial and Administrative Services. For the complete and official list of all fees and charges, visit www.mun.ca/finance/fees/.

Program Information
Degrees Offered:
Graduate diploma, MEd, PhD
Routes:
course, thesis, internship, paper folio, project
Duration (Full-time students):
Graduate diploma, MEd: 1-2 years
PhD: 4 years
Campus:
Online, St. John's
Application Deadline:
September 15 (Curriculum, Teaching, and Learning Studies (MEd); Educational Technology (MEd); Reading Development and Instruction (graduate diploma, MEd) for Winter admission
February 1 (PhD) for Fall admission (every second year; next intake in Fall 2024)
February 1 (Counselling Psychology (MEd); Educational Leadership Studies (graduate diploma, MEd); Post-Secondary Education (Graduate Diploma, MEd)) for Fall admission
Funding:
MEd: $5,000
PhD: $12,000
Tuition (NL students):
Graduate diploma: $420/semester
The Graduate Diploma in Education (Reading Development and Instruction) has an additional special fee of $3,500; the Graduate Diploma in Post-Secondary Education (International Education) and the Graduate Diploma in Post-Secondary Education (Student Affairs and Services) have an additional special fee of $2,500)

MEd: $635-$953/semester (the MEd in Educational Technology has an additional special fee of $2,550; the MEd in Reading Development and Instruction has an additional special fee of $7,500)

PhD: $888/semester
Tuition (Other Canadian students):
Graduate diploma: $546/semester
The Graduate Diploma in Education (Reading Development and Instruction) has an additional special fee of $3,500; the Graduate Diploma in Post-Secondary Education (International Education) and the Graduate Diploma in Post-Secondary Education (Student Affairs and Services) have an additional special fee of $2,500)

MEd: $826-$1,239/semester (the MEd in Educational Technology has an additional special fee of $2,550; the MEd in Reading Development and Instruction has an additional special fee of $7,500)

PhD: $1,154/semester
Tuition (International students):
Graduate diploma: $710/semester
The Graduate Diploma in Education (Reading Development and Instruction) has an additional special fee of $3,500; the Graduate Diploma in Post-Secondary Education (International Education) and the Graduate Diploma in Post-Secondary Education (Student Affairs and Services) have an additional special fee of $2,500

MEd: $1,074-$1,611/semester (the MEd in Educational Technology has an additional special fee of $2,550; the MEd in Reading Development and Instruction has an additional special fee of $7,500)

PhD: $1,499/semester
Request More Information
Department Website
University Calendar
Apply