Graduate Students
AAC Collaborative Research Group Annual Graduate Prizes
To acknowledge the renewed funding of the Atlantic Algebra Centre by the Atlantic Association for Research in the Mathematical Sciences, as a Collaborative Research Group, the Board of Directors of AAC has introduced four prizes for the graduate students of our colleagues working in the universities of the Maritime provinces of Canada. The First prize entails the award of $1,000 for one year, the remaining three $500 for one year. One of these three latter prizes is specifically designed for a student enrolled in a Master degree program.
To qualify, a student must be enrolled in a full time graduate program in a university of Atlantic Canada, be supervised by a member of Atlantic Algebra Centre from the Maritimes, and be actively involved in a productive research in Algebra and its Applications.
To be considered for one of the prizes, the student should be nominated by the supervisor. The following documents should be emailed to Atlantic Algebra Centre (aac@mun.ca with the subject line: AAC Collaborative Research Group Annual Graduate Prize).
CV with the list of publications, if any
A letter of nomination from the supervisor
At most one additional letter of support
Copies of materials containing the original results of the nominee.
The deadline of the applications is November 25. The applications will be evaluated by the Directors and the Deputy Director of AAC with the intention to award prizes before the New Year holidays.
---
Starting September 1, 2006 AAC has supported the research of several active graduate students. In 2006/2009 AAC supported the research of Jason McGraw. Jason's successful Ph D oral defense (with distinction!) took place on August 9, 2010. Dr McGraw is pictured below.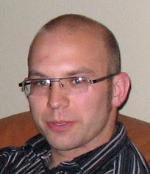 In 2006/2007 AAC supported the research of Xiande Yang (supervisor Dr Yiqiang Zhou). He successfully defended his Ph D Thesis in August 2007. At this time Dr Yang is holding a Postdoctoral position at University of New Brunswick - Fredericton. Dr Yang is pictured below.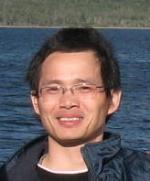 Other students who successfully defended their Ph D Thesis in 2007 are Dr Marina Tvalavadze and Dr Tim Tvalavadze, who have since held Postdoctoral positions at various universities in Canada.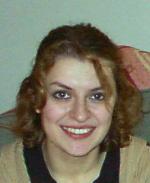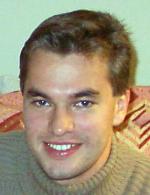 Even earlier the Ph D Theses in Algebra had been defended by Yuanlin Li (supervisor M. Parmenter), Qiang Yang (supervisor E. Jespers), and Mikhail Kotchetov (supervisor Y. Bahturin). Mikhail is pictured below during his oral defense.