Work Work Work
Work Work Work: Work and Labour History in Song (2019) explores the ways that the diverse peoples of Newfoundland and Labrador have used music to think about the role of work in their lives.
From picket-line anthems to songs about mining, fishing, domestic labour, woods work, nursing, traditional subsistence practices, and more, the songs in this collection shed light on the many worlds of work in this province.
With both traditional and newly composed songs by artists from both Indigenous and settler communities, this two-CD set presents a wide range of powerful performances.
---
---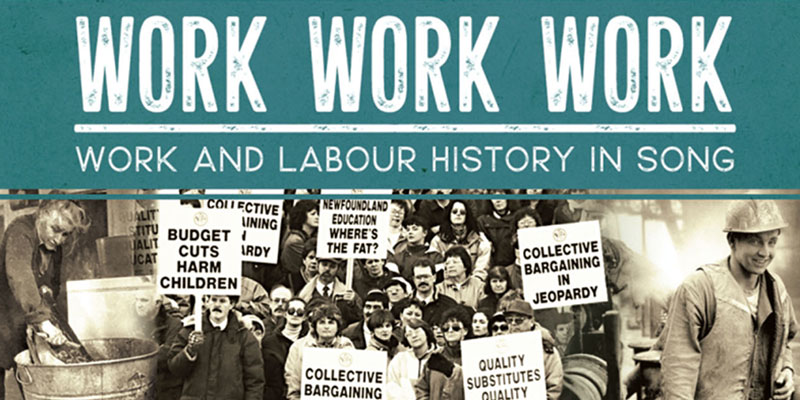 Sample Tracks

Crossing the Line
Colleen Power Band

Maqtukwek (Humber River)
Paul Pike

Fear a' Bhàta
Vanessa MacArthur Newman
---
Learn More
Listen to an interview with producer Jim Payne on the CBC Newfoundland and Labrador website.
Work Work Work is the result of a partnership between SingSong Inc., MMaP, the Newfoundland and Labrador Federation of Labour, and the Greening Memorial Fund at St. Francis Xavier University.
---
You may also like: Mentioned in Song | Neighbours: St. John's