From the Big Land
From the Big Land: Music of Makkovik, featuring Gerald Mitchell (2011) presents the fascinating story of a Labrador community renowned for the intensity and innovation of its musical traditions.
The songs on this disc reflect dramatic changes in Makkovik during the twentieth century, illustrating music's role in documenting local experiences, keeping memories alive, and helping people adapt to new circumstances.
From the Big Land pays particular tribute to the legendary musician and visual artist Gerald Mitchell, whose work exemplifies Makkovik's vibrant cultural scene.
---
---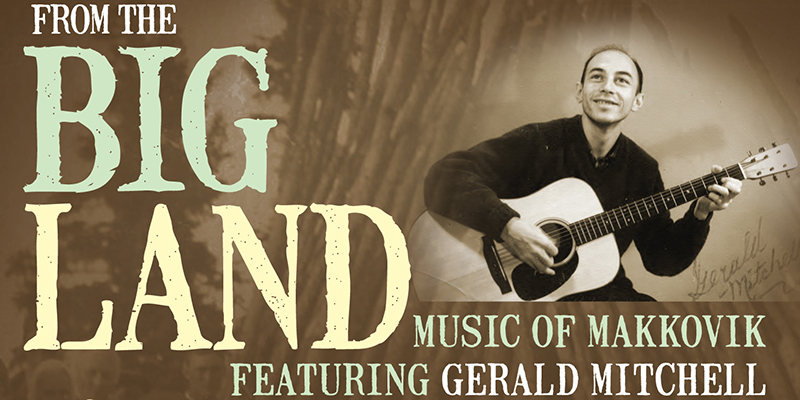 Sample Tracks

One Part of My Life
Gary Mitchell and Jennifer Mitchell (new recording)

Young Billie
Gerald Mitchell (archival recording)

Jesusip Pairiallamanga
Susie and Joas Onalik (archival recording)
---
Praise for From the Big Land
"Combining archival and new recordings, consultation of personal memoirs and interviews, . . . this project is a model of how particular people and landscapes make a place unique in the too-often generalized landscape of the North."

—MUSICultures
---
You may also like: Ahâk! Ahâk! | Pillorikput Inuit