Saturday Nite Jamboree
Saturday Nite Jamboree on CBC Newfoundland (2007) presents two rare, live recordings of this classic radio show, not heard since their original broadcast in 1963.
A kitchen party on the air, Saturday Nite Jamboree used a fast-paced, lighthearted format deftly held together by host Harry Brown and featuring performances by Newfoundland music legends at the height of their popularity.
These recordings offer a glimpse into an era when live entertainment shows still had a regular spot in radio programming. A must for any music collection.
---
---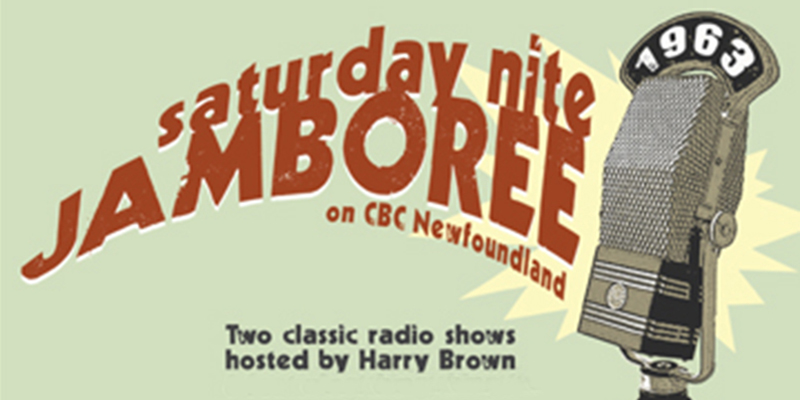 Sample Tracks

Then I'll Stop Loving You
Brian Johnston and the Dipsydoodlers

The Rollicking Skipper
Wilf Doyle and the Band from Conception Harbour

Eight More Miles to Louisville
The Bluegrass Mountaineers

Me Auld Skellara Hat
John White
---
Praise for Saturday Nite Jamboree
"A wonderful resource not just for music, but for the appreciation of radio broadcasting at the time. This CD provides a useful example of the intersections between technology (radio, recording) and live music making, as well as the junctures between traditional and popular musics."

—Ethnologies (read the full review)
---
Learn More
Saturday Nite Jamboree is produced by Grammy Award-winning folklorist Dr. Neil Rosenberg for the Back on Track series, with liner notes by Rosenberg and radio announcer Ted Rowe.

This project was partially funded by the Audio-Visual Preservation Trust of Canada.
---
You may also like: What a Time! Vol. 2 | Newfoundland and Labrador Folklore | Mentioned in Song