Ahâk! Ahâk!
Ahâk! Ahâk! Moravian Music of the Labrador Inuit (2018) is an anthology of archival recordings by Labrador Inuit choirs, bands, and musicians spanning seventy years of this unique musical tradition.
The CD includes newly remastered performances from the 1971 LP Nain Eskimo Choir along with numerous recordings from archival and private collections.
Also included is a richly illustrated sixty-page booklet on the Moravian musical traditions of Inuit Labrador.
---
---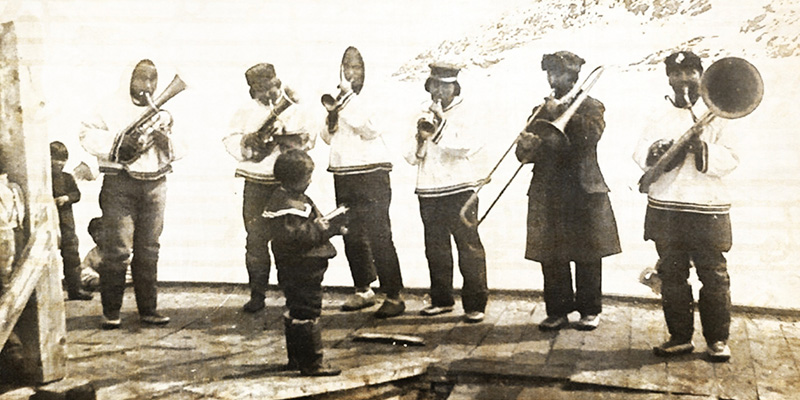 Sample Tracks

"Hosianna Jêsus nakudlarpok" (1783)
by Christian Gregor, performed by the Nain Choir

"Miloti 151" (1601)
by Hans Leo Hassler, performed by the Nain Brass Band
---
Praise for Ahâk! Ahâk!
"An absolutely essential acquisition for libraries, scholars, and those interested in First Nations and Canadian history . . . . A critical and necessary contribution to the study and preservation of First Nations cultural heritage."

—MUSICultures (read the full review)
"An excellent multimedia production useful for historians, musicologists, indigenous studies scholars, and curious readers and listeners."

—Journal of Moravian History
---
Learn More
Ahâk! Ahâk! is produced by Dr. Tom Gordon for the Back on Track series.

---
You may also like: From the Big Land | Pillorikput Inuit