"Good as a Concert"
A Festival of Traditional Story and Song
On Saturday, October 19, 2019, MMaP partnered with SingSong Inc and Eleanor Dawson to present a daylong festival celebrating Newfoundland and Labrador's rich folk song and narrative traditions. Videos of this event can be found here.
Morning and afternoon events took place in the MMaP Gallery (second floor, St. John's Arts & Culture Centre) and included thematic sessions on "Captains and Ships" and "Ghosts and Gallows," as well as a traditional song circle.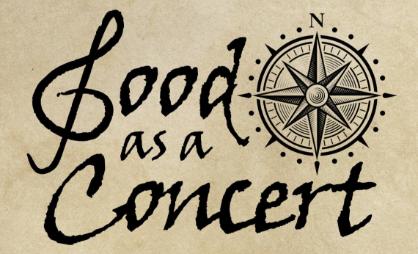 The festival concluded with an evening concert in Suncor Energy Hall (Memorial University School of Music) featuring performances by prominent local folk singers and musicians, including Ellen Power, Mark Manning, Dave Penny & Daunt Lee, and Christina Smith & Jean Hewson with Frank Maher & Rick West (the Mahers Bahers).
Festival Schedule
10:30am - 12 noon: "Captains and Ships"
Location: MMaP Gallery
Host: Paul Dean
Featuring Bill Bowman, Joe Byrne, and Monica Walsh
1:30pm - 3:00pm: "Ghosts and Gallows"
Location: MMaP Gallery
Host: Gary Green
Featuring Eleanor Dawson, Tony Power, and Mary Ellen Wright
3:30pm - 5:00pm: "Give Us a Song"—Traditional Song Circle
Location: MMaP Gallery
Host: Linda Byrne and the St. John's Song Circle
7:30pm - 10:00pm: Final Concert
Location: Suncor Energy Hall
Host: Jim Payne
Featuring Ellen Power, Mark Manning, Dave Penny & Daunt Lee, and Christina Smith & Jean Hewson with special guests Frank Maher & Rick West (the Mahers Bahers)