Information Night
Family Medicine Information Night is an informal event that takes place during the fall semester. It is an opportunity for students to hear about the various aspects of Family Medicine, such as the MUN Family Medicine Residency Program, Practice Management, Enhanced Skills Programs, Palliative Care, Obstetrics and more. This year's Information Night will take place on Wednesday, December 1 at 6:30pm in The Frank and Eileen Gronich Lecture Theatre (M1M102) in the Medical Education Centre.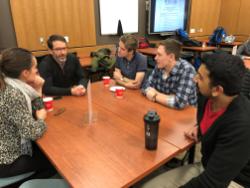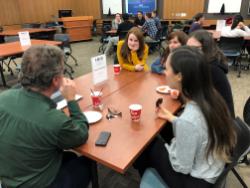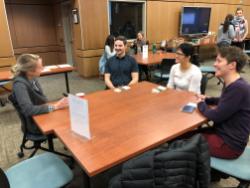 The 2021 Family Medicine Information Night will consist of 7 different booths, each one being a different topic. There will be a person (or persons) responsible for each booth to talk about the topic and answer any questions.
Below is a list of the topics and individuals who will be managing each booth at the 2021 Family Medicine Information Night:
Family Medicine at Memorial – Dr. Emily Pelley (FM1).
Emergency Medicine Program – Dr. Kylie Goodyear, E3.
Care of the Elderly – Dr. Susan Mercer.
Care of Underserved Populations – Dr. Françoise Guigné.
Obstetrics in Family Medicine – Dr. Jessica Bishop.
Sports Medicine – Dr. Ean Parsons.
Palliative Care – Dr. Susan MacDonald.