Alex Sawatzky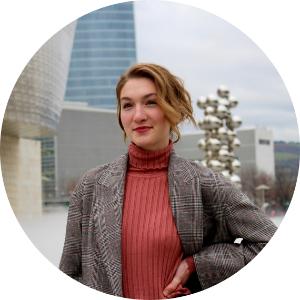 Alex Sawatzky, PhD
Special Projects Manager & Adjunct Professor, School of Arctic and Subarctic Studies
Alex Sawatzky, PhD (Settler, she/her), is an interdisciplinary researcher and artist who collaborates with communities, researchers, and organizations to co-create and mobilize knowledge. She engages visual methods and tools that are driven by relational approaches to research, centering community voices and knowledge to ensure research, and research communication works with and for the people it serves to benefit.
For the past six years, Alex has been working in partnership with Inuit in Labrador on community-led climate change adaptation projects. During her PhD, she worked with the community of Rigolet to develop the foundation for a place-based, Inuit-led environment and health monitoring system that works with and for Inuit.
In her current capacity as Special Projects Manager at the Labrador Campus, Alex is working with key partners and leaders in Labrador and Memorial to manage the strategic development of the Pye Centre for Northern Boreal Food Systems. She is also leading and supporting projects and activities related to the Labrador Campus development and transition, including the strategic growth and development of educational programming, research initiatives, and infrastructural developments.
Alex also owns and operates her own freelance art and design practice, specializing in mobilizing science and research into visual forms, and enhancing science communication. She currently lives in Guelph, Ontario with her partner and dog.
Learn more about Alex's art and design practice here.
Email: asawatzky@mun.ca
Twitter: @_asawatzky