Jamie Jackman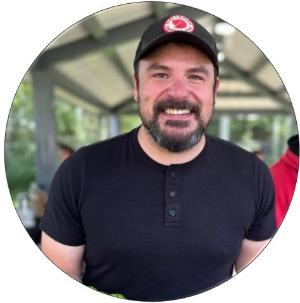 Program Coordinator, Community Connections & Education, Pye Centre for Northern Boreal Food Systems
Jamie Jackman is a Nunatsiavut Beneficiary who grew up between the communities of Happy Valley-Goose Bay and Hopedale, Labrador. He studied Anthropology at the University of Prince Edward Island and graduated in 2011 with a Bachelor of Arts. He then went on to work mainly with Indigenous organizations in areas related to community-based research, youth programming, food security, and more, including the Native Council of Prince Edward Island, Sivunivut Inuit Community Corporation, and the Labrador Friendship Centre.
Jamie's interests lie mainly in food sovereignty, northern-based agriculture, and community engagement and development. In his current capacity as Program Coordinator for the Labrador Campus of Memorial University, he is working on the development of the Pye Centre for Northern Boreal Food Systems, focusing mainly on community engagement and outreach.
Jamie is also a board member at Food First NL and was the coordinator for the Labrador Friendship Centre Community Food Bank for three years.
Jamie happens to also be a musician and recording artist active in the Province's music scene with his folk-rock group, Silver Wolf Band, and is a current board member of the Eastern Labrador Arts Alliance.
Email: jamie.jackman@mun.ca