Welcome
The only Anglophone university in Canada to offer comprehensive folklore programs at all levels, Memorial is also a vital part of its community - one steeped in unique lifestyles and traditions, and where the study and celebration of culture and heritage is considered crucial. This provides folklorists with rich opportunities for innovative community partnerships and learning experiences.
In the nearly 50 years since its creation, Memorial's Department of Folklore has built an international reputation as a thriving, imaginative, eclectic and highly professional department.
Events
News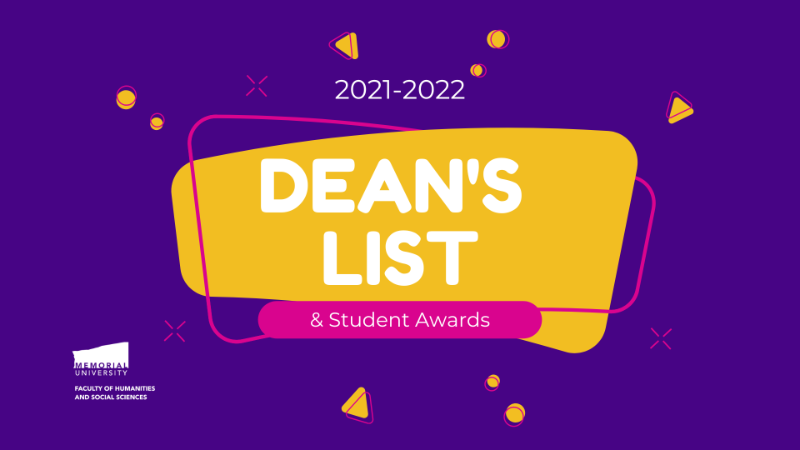 Congratulations to all students named to the 2021-2022 Dean's List, as well as the Program Book Prize winners, and receipients of the Dean's Award for Academic Excellence, and the HSS International Student Excellence Award.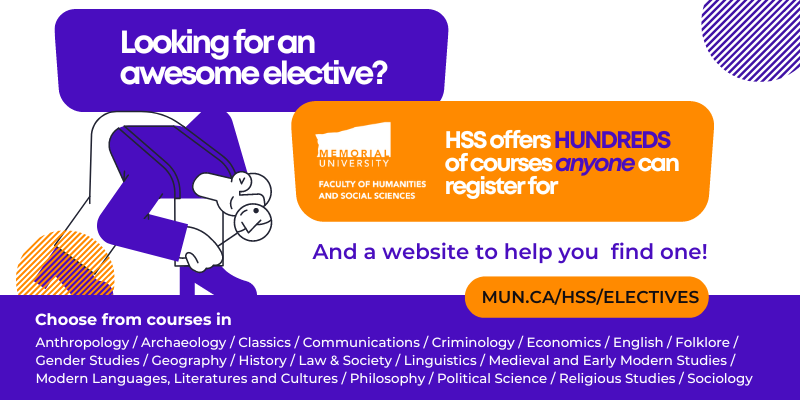 The Faculty of Humanities and Social Sciences (HSS) has hundreds of courses that have zero or one prerequisite. To make it easy for our students to find electives of interest, we have launched a searchable listing of electives that you can browse by semester and subject.