Supervisions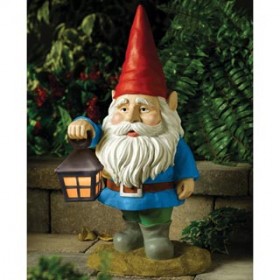 I have supervised students working on undergraduate honours essays, MA research projects (English 6999), MA theses, PhD dissertations, and postdoctoral fellows. Broadly speaking, I supervise student research in areas related to Irish Studies, Contemproary Fiction, Literary Theory (feminism, postcolonialim, masculinity, violence studies) and Newfoundland writing.
I have also mentored students in our teaching fellow program, and supervised a number of student research assistants, funded through my SSHRC SRG grant or through Faculty of Arts GA funding schemes.
A list of topics that students have written on while working with me (many of which are available at the Centre for Newfoundland Studes) is below:
Supervision of Postdoctoral Fellow
Bellamy, Brent. SSHRC Postdoctoral Fellow. "Petrorealism and Other Energy Narratives: A Literary History of the Age of Oil"
Graff, McRae, Rebecca. Faculty of Arts (Memorial University) Postdoctoral Research Fellow: "Troubling Memory: Disrupting the Politics of History and Memory in Ireland Through Film and Fiction"
Supervision of PhD Dissertations
Parsons, Jon. "Resistance in Contemporary Newfoundland Literature." Co-supervisor: Dr. Fiona Polack. 2017
Halford, Tom. "How Should A Writer Be? Creative Writers in Contemporary Canadian Novels." Co-supervisor: Dr. Larry Mathews. 2016
Supervision of Masters Theses
Niles, Kristin. MPhil Humanities, degree paper on Irish-Canadian literature.
Heaney, Olivia. "Children having Children: The Politics of Childhood and Reproduction in Contemporary Irish Literature and Film."
Greening, Michael. "Performative Masculinity in Robert Baden-Powell's Scouting For Boys."
Artiss, Thomas. "Competing Worldviews in Postcolonial Labrador: Rethinking Intercultural Discourse Norms."
Obah-Adeola, Joy. "Crossing the Sacred Line: African Feminism in Buchi Emecheta'sThe Joys of Motherhood."
Cohoe, Rebecca. "'No More Mothers, Whores, Villians: the Prisoner's Wife in Northern Irish Literature and Film."
Petrangelo, Daniel. "Artist, Art, and Audience: Narcissistic Tropology and Artistic Self-Representation in Pater, Wilde, and Joyce."
Supervision of Masters Research Essay (English 6999)
Manuel, Jane. "Living Well: Unreliable Narration and Narrative Doubling in Michael Winter's The Big Why."
Williams, Robert J. "Loser Fiction: Contemporary Representations of Failing White Masculinity and the Relinquishing of White Male Privilege."
Fogolin, Eleanor. "A Leda of Our Age."
Burrows, Aaron. "Ideological Self-Fashioning through Violence in Joel Thomas Hynes's Down to the Dirt."
Bonnah, Ted. "The Least Among Them: The Role of Mina Hubbard and Gilbert Blake's Gender and Subaltern Narratives and Icons in Inventing a Labrador Culture."
Supervision of Honours Theses
Antle, Sarah. "Toxic Masculinity in James Joyce's 'A Little Cloud'."
Pynn, Jordan. "Short-change the Humans": Entropy, Movement, and Failure in Samuel Beckett's Malone Dies."
Doyle, Melanie. "Forgive Me Father For I Have Sinned: Confession in the Plays of Martin McDonagh."
Hammond, Brian. "Lay of the Lie: Wagging Chaucer's Tale."
Fowler, Paul. "When Roots Grow Up: Joyce's 'Araby' as Inspiration."
Heaney, Olivia. "Revolution Through Fiction: Fire and Empathy in Bernard MacLaverty's Cal."
MacAuley, Erica."Is there a text? Reading Everything is Illuminated and A Star Called Henry."
Smith, Katherine. "From Obscurity to Reality: The Ireland-as-Woman Myth in William Butler Yeats's Cathleen ni Hoolihan and Eavan Boland's Outside History."
Skinner, Ruth. "That which bruises me: Reading the Photograph in Lisa Moore's Open."
Kivik, Erika. "Irvine Welsh, Violence and the Punk Aesthetic."
Benadik, Maria. "Playing with the Indescribable: Beckett, Godot and the Philosophy of Time."