News Articles
Biology professor co-authors paper about bird and dinosaur vocalization
While not the typical Hollywood sound effect, new research co-authored by a Memorial University professor shows that dinosaurs could likely coo–in a manner similar to how male pigeons, doves, and even ostriches produce sounds.
Congrats to Gustavo Diaz Cruz on being awarded the Governor General's Gold Medal,
Congratulations to Gustavo Diaz Cruz (PhD student, Bignell lab) for winning the Governor General's Academic Gold Medal, which is awarded to the student graduating with the highest academic standing at the graduate level.
Biology students create first-of-its-kind provincial biodiversity report
A group of Memorial students have created a comprehensive biodiversity report of wildlife in Newfoundland and Labrador.
The report was launched at an event on campus on Thursday, April 4.
Modeled after the Living Planet Index created by the World Wildlife Fund (WWF), the report details changing population trends and explanations for why these changes are occurring.
Faculty serving in voluntary capacity to establish N.L. nature reserves
As researchers and educators in the Faculty of Science, Drs. Luise Hermanutz, Bill Montevecchi, Yolanda Wiersma and Len Zedel contribute to the global body of scientific knowledge every day.
A Q&A with fish expert and national committee volunteer
Spawning season is a busy time in Dr. Craig Purchase's world.
But despite a near around-the-clock schedule ferrying salmon gametes from the lab to the river, the evolutionary ecologist sat down with the Gazette recently to share some insight into another one of his roles: volunteer for a national organization dedicated to the scientifically sound classification of wildlife species at risk.
Biology PhD Student awarded the Nature NL Wild Things Scholarship for 2019
Nature NL is pleased to announce that Travis R. Heckford (St. John's, NL) has been awarded the 2019 Wild Things Scholarship. Travis' application stood out among his peers this year for his volunteer efforts on behalf of the biological communities of NL, and for his enthusiastic support for sharing his knowledge with the broader public and, especially, the young people of this province.
The Wild Things Scholarship is a scholarship that recognizes the enthusiasm and efforts of a student whose volunteer activities have helped to conserve or enhance nature in Newfoundland and Labrador.
Researcher not allowed to test oil spill cleaner
Dr. Craig Purchase was recently interviewed on CBC regarding his attempts to research the effects of an oil spill cleaning agent. You can listen to the article by clicking the link below, http://www.cbc.ca/player/play/863187011861/
Biology professor breathing new life into Memorial's herbarium
An assistant professor in the Department of Biology is hoping to give new life to an old collection.
Dr. Julissa Roncal has been given responsibility for Memorial's herbarium, the largest in the province.
Fall 2020 Course Information
Information on the Fall 2020 semester and the remote delivery of all Biology courses is now available. Information will be added or updated on this page as needed.
Biology master's degree graduate mentors, inspires young women in science
Maegwin Bonar is a "wild" woman – a wildlife biologist, that is.
As one of few women in a field still very much dominated by men, the new master of science spring graduate has been a positive example for young women interested in biology and ecology, says her supervisor, Dr. Eric Vander Wal.
Science Atlantic Aquaculture & Fisheries and Biology Conference
Memorial University hosted the Science Atlantic Aquaculture & Fisheries and Biology conference on March 9-11. This conference is held at one of 14 universities in Atlantic Canada each year and celebrates the research undertaken by undergraduate and graduate students across Atlantic Canada.
Lichen love
Lichens play an important role in Newfoundland and Labrador's approximately 38 million hectares of boreal forest.
Since moving to the province to begin a master's degree in biology under the supervision of Dr. Yolanda Wiersma, Rachel Wigle has been involved in a number of rare lichen projects.
Ms. Wigle's research has taken her all around the Central Avalon region, investigating lichen communities on trees — their abundance, how much of a tree they cover and identifying the different species that can be found.
Biology Co-op Information Session
Are you currently in Second Year of Biology?
Would you like to gain valuable work experience?
Do you want to see how your courses can relate to a real job?
There will be a Biology Co-op Information Session will be on Wednesday, October 30th, 2019 at 1:00pm in room SN-3125a (Cater Andrews Seminar Room).
For further information on our Co-op programs please visit www.mun.ca/coop/programs/biology
Graduate student video up for national NSERC prize
A video by a Memorial graduate student is in the running for a national contest.
Science, Action! is a video contest organized by the Natural Sciences and Engineering Research Council of Canada (NSERC). It challenges post-secondary students to film a 60-second video of NSERC-funded research about the people, research and innovations that are transforming the way Canadians live and work.
Zoe Zrini is a marine biology master's student at the Ocean Sciences Centre at Memorial. Her video – Life of a Lumpfish Under Pressure – is one of 40 chosen to go forward for public voting. Watch the video below.
Congrats to Justin Drover
Congrats to student Justin Drover on recieving the Pro Vice Chancellor's Prize for his paper "Stayin' Alive: The Role of Tympanal Hearing in the Detection and Evasion of Predators by the Insect Family Noctuidae".
Welcome to the Biology Department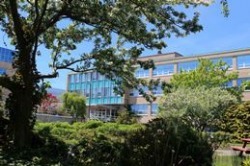 Welcome to the Biology Department at Memorial University of Newfoundland. Graduate students can enroll in both M.Sc. and PhD programs and study with faculty in Biology and those affiliated with other Faculty of Science units at Memorial University. Our department offers several undergraduate programs including an Honours program and field courses.
Biology Co-op Information Session
Are you currently in Second Year of Biology?
Would you like to gain valuable work experience?
Do you want to see how your courses can relate to a real job?
Please attend an information sesion on
Wednesday, October 11th, 2017 @ 1 p.m.
SN 3125a (Cater Andrews Room)
For further information:
Check: www.mun.ca/biology/undergrad/programs/co-op/
Co-operative Education: Working out the bugs, one field at a time.
Student Shannon Anderson (Biology) & employer Dr. Suzie Blatt (Agriculture and Agrifoods Canada) discuss the benefits of Co-operative Education.
Rethinking the conservation value of old-growth forests
New research from two Canadian biologists, including one from Memorial University, is recommending a paradigm shift in how old growth forests in North America are assessed and managed.
Dr. Yolanda Wiersma, a landscape ecologist in the Department of Biology, Faculty of Science, and Dr. Troy McMullin, a lichenologist at the Canadian Museum of Nature, are proposing a lichen-focused system in a paper published in the Ecological Society of America journal, Frontiers in Ecology and the Environment.
Power line corridors and how they affect wolf-moose interactions
Daniel Dupont wears many hats.
The Métis man is a part-time PhD candidate in the Faculty of Science's Cognitive and Behavioural Ecology program who also works as a provincial wildlife biologist in Manitoba.
For the past few years, Mr. Dupont has been working with that province's Indigenous and other communities to find out why Manitoba's moose population is on the decline in some areas.
Co-operative Education: Testing the career waters
Biology co-op student Kieran Lacey tries on careers in marine sciences, animal care and health research.
SeminarAnnouncement - Dr. Irene Wagnet-Dobler
Please join the Biology Department in welcoming Dr. Irene Wagner-Dobler from the Microbiology Department Technical University of Braunschweig. She will be presenting a seminar on Tuesday June 26th in SN2105. The seminar is titled "HOT news - the evolution of photosynthesis in Proteobacteria".
For more information please contact Dr. Andrew Lang.
Glenn Roy Blundon Award Recipient
The Department of Biology is honoured to be recognized as the 2019 recipient of the Glenn Roy Blundon Award.
This award is presented annually to individuals or groups who contribute to the ongoing development of equitable and accessible learning and living environments for students at Memorial.
Valuable and unique insight to academic literature on climate change
A new book, co-edited by Memorial biology PhD candidate Laura Siegwart Collier, adds a valuable and unique insight to the academic literature on climate change.
In The Caribou Taste Different Now: Inuit Elders Observe Climate Change, Inuit elders and knowledge holders from eight Canadian Arctic communities — Kugluktuk, Baker Lake, Pangnirtung, and Pond Inlet in Nunavut; Umiujaq, Kangiqsujuaq, and Kangiqsualujjuaq in Nunavik; and Nain in Nunatsiavut — share their observations of climate change, including how it is affecting traditional ways of life.
Biology Open House
The Department of Biology will host our annual Open House on Wednesday, March 8, 2017 from 12:00 – 2:00 PM in the C.W. Andrews Room (Science Building - 3125A) and adjoining lobby.
Our Open House will provide an opportunity for potential and current Biology students to meet and speak with individuals from diverse, biology-related career fields. It also provides an opportunity to learn more about summer employment opportunities and options in graduate and post-graduate studies.
Capelin at risk from dispersants used to treat oil spills
Two new papers on the toxicological effects of chemical dispersants on capelin reproduction have shown that capelin are at high risk if oil spills occur near spawning areas — and not just from the oil.
The first paper was released in October, while the more recent was published last month. Both stem from experiments led by Dr. Craig Purchase, an associate professor with the Department of Biology, Faculty of Science, at Memorial, in the summer of 2016.
Federal funding empowers researchers, brings new equipment
Eleven Memorial researchers working on five diverse projects will receive more than $680,000 in new federal funding, allowing the teams to purchase sophisticated new tools, technology and equipment.
'From MDs to basic chemists': Researchers tackle antimicrobial concern
Alexander Fleming's discovery of penicillin in 1928 was one of the greatest scientific advancements of the 20th century.
The laboratory-curiosity turned life-saving drug has saved countless lives. However, over-prescribing and over-use is decreasing its effectiveness and antibiotic-resistant diseases are on the rise.
Seminar Announcement - Dr. Rosie Redfield
Visiting professor Dr. Rosie Redfield from the Department of Zoology at UBC is currently visiting MUN for the next couple of months.
Dr. Andrew Lang of the Department of Biology here at Memorial invites you to attend her seminar titled "Do Bacteria Have Sex?" here on Tuesday, June 12th @ 11:00am in SN2105.
Biology, CITL Recognized for Interactive Program Materials
Memorial's Department of Biology and the Centre for Innovation in Teaching and Learning (CITL) are being acknowledged for their efforts to integrate active learning in the introductory biology class.
The 2018 Canadian Association for University Continuing Education (CAUCE) has chosen them to receive a program award in their Credit Over 48 Hours category.
The award recognizes excellence in university continuing education programs in Canada and aims to nurture the concept of scholarship of practice inherent in the program development process. It will be presented at their annual conference in Halifax on May 29.
Dr. Eric VanderWal receives 2021 President's Award for Outstanding Research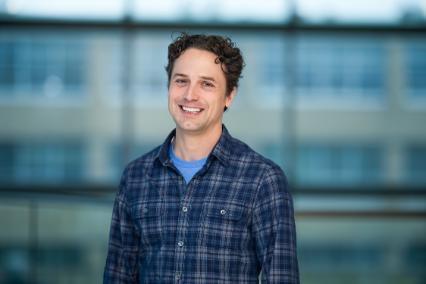 President's Award for Outstanding Research
Congratulations to Biology's Dr. Eric VanderWal who was one of three individuals to receive the 2021 President's Award for Outstanding Research (PAOR). The PAOR recognizes young researchers who have made outstanding contributions to their scholarly disciplines.
Click the Title to Read More....
Congrats to the Biology Awards Winners in the 2023 NL Science Fair
Congratulations to the recent Biology Award winners from the 2023 Newfoundland and Labrador Science and Technology Fair.
Spencer McGrath (Junior) – St. Bonaventure's College – Does Nicotine Vapor Affect Bacterial Growth
Elli Barker (Intermediate) – Lakecrest Independent School – Rethink Your Drink
Chaturrvi Maruthireddy (Senior) – Holy Heart of Mary High School – The Effects of An Additional Supplement of Iron on Pisum Sativum
https://www.mun.ca/biology/community/eastern-nl-science-and-technology-fair/
Faculty of Science SEA Conference
We are happy to announce a number of award winners from Biology at this year's Faculty of Science SEA Conference!
Brendan Carswell - Best graduate student oral presentation
Jordan Wight - Best graduate student poster presentation
Julia Ball - Best undergraduate student presentation
Congrats to our Biology majors in the Science Atlantic – Atlantic Universities Undergraduate Biology Conference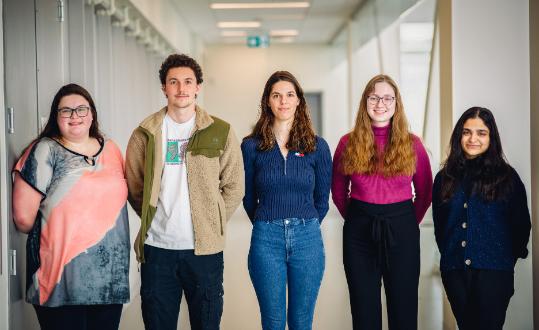 Congrats to 5 of our Biology Majors who participated in the 2023 Science Atlantic – Atlantic Universities Undergraduate Biology Conference. The first in-person meeting in 4 years (2019).
Gretchen McPhail awarded an Honorable Mention for Best Talk
Congrats to Gretchen McPhail who was awarded an Honorable Mention for Best Talk by a BSc student at the 50th Annual Meeting of the Pacific Seabird Group at the Scripps Institute of Oceanography in San Diego.

Watch Dr. Yolanda Wiersma in the "Habitats" series
Dr. Yolanda Wiersma is the latest faculty member to be profiled in the "Habitats" series. She discussed lichen, including the rare boreal felt lichen, and the importance of protected areas in the central Avalon. Watch it here: https://f.io/htetmOPF
Students, staff and faculty honoured at Faculty of Science awards
The Faculty of Science held its annual Dean's Awards Ceremony recently, recognizing the top 10 per cent of its students.
In addition, the awards honour the service, scholarship and teaching of faculty and staff.
Science field courses return to Newfoundland's West Coast
Ashley Nickson completed four courses at the Bonne Bay Aquarium and Research Station this summer — the first time they were offered since 2019.
Ms. Nickson says the two-week long field courses in Norris Point, N.L., on Newfoundland's West Coast, gave her the opportunity to be in the field almost every day.
Marine Institute chair, Qikiqtani communities team up on inshore fisheries
A Marine Institute research scientist has been named the Qikiqtaaluk Corporation chair in Qikiqtani inshore fisheries science, training and education.
Dr. Scott Grant has been appointed to the role.
He holds a bachelor of science degree from Wilfrid Laurier University, a master of science degree from Trent University and a doctoral degree from Memorial University. He is also cross-appointed with the Department of Biology in Memorial's Faculty of Science.
Happy Retirement Shena!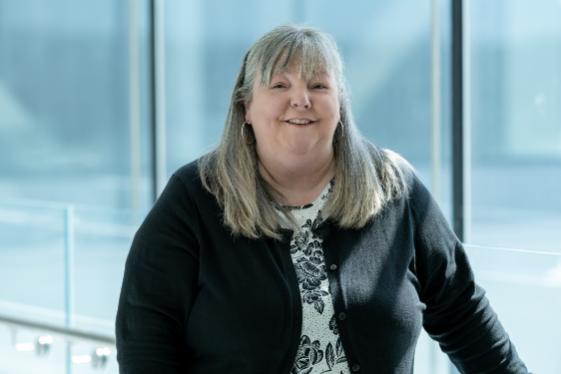 Congrats to our general office staff member Shena Quinton who will be retiring on October 3rd after 40 years here at Memorial. We feel very forturnate to have had her with us for so long. Your collegues here in the Biology department will miss you dearly and wish you the best for your retirement.
Memorial graduate students create STEM programming for northern school
In 2021, a family friend, who was teaching at a small school in northern Quebec, reached out to Roshni Kollipara and Evan Langille for help coming up with fun science experiments for her Grade 5 class.
Ms. Kollipara, a PhD student in the Division of Biomedical Sciences, Faculty of Medicine, and Mr. Langille, a PhD student the Department of Chemistry, Faculty of Science, quickly got to work.
Congratulations to two recent PhD's from Leroux Lab!
The journal Oecologia's Hanski Prize is awarded to Matteo Rizzuto, from the Department of Biology, Memorial University of Newfoundland, St. John's, Canada. Dr. Rizzuto completed his PhD degree as part of the Terrestrial Ecology Research Group in 2021. Dr. Rizzuto conducted this work while a student in Dr. Shawn J. Leroux's laboratory and this work was also mentored by Dr. Yolanda Wiersma and Dr. Eric Vander Wal. The Hanski Prize is awarded to the best student paper published in the journal Oecologia in 2021.
The Ecological Society of America's Canada Chapter has awarded the inaugural Excellence in Canadian Ecology award to Anne McLeod, from the Department of Biology, Memorial University of Newfoundland, St. John's, Canada. Dr. McLeod completed her PhD degree in 2020 and conducted this work while a student in Dr. Shawn J. Leroux's laboratory. The Excellence in Canadian Ecology award recognizes the best recent student paper published in the Ecological Society of America's journals.
Dr. Amy Hurford awarded the Dean of Science Distinguished Teaching Award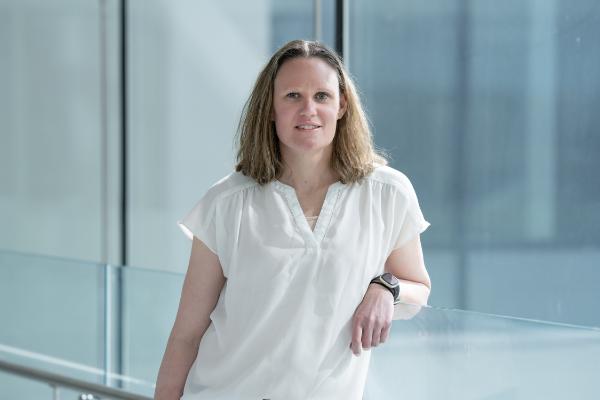 The Departments of Biology and Mathematics and Statistics are jointly thrilled to announce that our colleague, Dr. Amy Hurford has been awarded the Dean of Science Distinguished Teaching Award.
Click to Read More....
Thinking critically about past, present and future technological innovations
The Faculty of Humanities and Social Sciences' (HSS) new certificate in the history and philosophy of science and technology is of broad interest to students of science, engineering, medicine, humanities and social sciences.
The program will challenge students to think critically and analytically about the consequences of past, present and future technological innovations on human existence, and the world we inhabit.
Nearly $8 million invested to accelerate diverse research discoveries
Memorial researchers, including those in the Faculty of Science, have secured nearly $8 million in competitive funding for research projects ranging from childhood amnesia to ocean biodiversity to renewable energy systems.
The Natural Sciences and Engineering Research Council (NSERC) announced the results of its 2022 Discovery Research Programs competition on June 23.
In total, NSERC is investing $7,900,226 at Memorial.
Thinking about underrepresented scientists and cultural contributions to science
A creative assignment in a chemistry class got students learning about how scientific concepts are viewed by other cultures, or how scientists from other cultures contribute to scientific knowledge.
Chemistry 1051 students were asked to present a biography of an Indigenous; person of colour; a woman, trans or non-conforming or non-binary scientist; or how a science concept is relevant in their culture or another culture.
Biology students rank high in international medical case competition
A team of Biology students made an impressive showing at a recent international medical case competition.
IgNITE is one of the most diverse and prestigious research competitions in North America, hosting students from across the world.
Faculty of Science Scholarships 2021-2022
The Department of Biology would like to offer Congratulations to four of our Undergraduate Biology students who received a Faculty of Science Scholarship in 2021-2022!
Congratulations Dr. Yolanda Wiersma for her book 'Experimental Landscape Ecology'
Congratulations are in order to Yolanda as her book 'Experimental Landscape Ecology' is now out in the electronic version https://link.springer.com/book/10.1007/978-3-030-95189-4
To Read more Click the Title.....
Science Atlantic Communication Award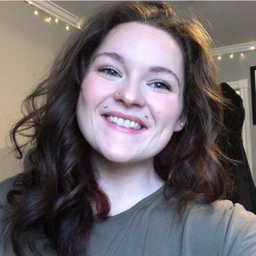 Congratulations to Biology student Keshia Noseworthy who recently attended the 51st Science Atlantic Biology Conference hosted virtually by University of Prince Edward Island.
She received the Science Atlantic Communication Award for her Poster "Inferring the level of mixotrophy and endosymbiotic success through radular wear in a hydrothermal vent snail ".
For more information on Science Atlantic and on her Award visit https://scienceatlantic.ca/divisions/biology/winners/
The President's Award for Outstanding Teaching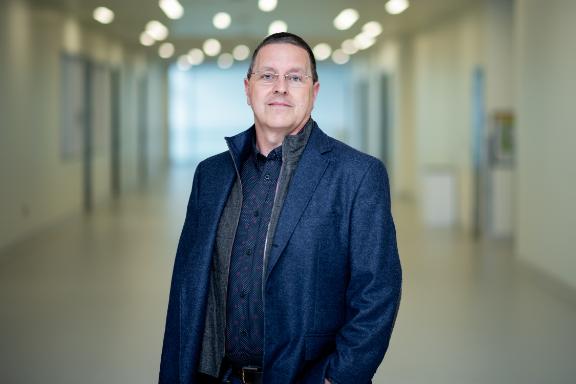 Last month, President Timmons recognized longtime lab instructor Ed Whelan with the President's Award for Outstanding Teaching in the Lecturers and Instructional Staff category. Dr. Yolanda Wiersma was motivated to spearhead the nomination after working closely with Ed, and the team of first-year instructors in the early days of the pandemic to implement quantitative training in our first year courses. Dr. Hurford, who has been leading the effort to increase quantitative training across the curriculum supported the nomination, saying "Ed Whalen's contributions to the launch of our quantitative training program in BIOL 1001 go beyond the traditional view of what it is to be an exceptional teacher: this contribution will open a world of opportunities for our students…"
Click to Read more....
The Biology Undergraduate (B.U.G.) Mentorship Program
The Biology Undergraduate (B.U.G.) Mentorship Program offers guidance for biology students interested in pursuing further education after their undergraduate degree. Organized by Jillian McGroarty, a current biology master's student, this program matches undergraduates to graduate student mentors from various disciplines. Through this program, students are offered the chance to apply to graduate school while receiving insight into the day-to-day activities and practical skills; not covered in typical academic advising.
https://themuse.ca/biology-undergraduate-mentorship-program/
Oh honey, there are bees on Memorial University's Campus!
There are three colonies of honeybees on Memorial University's campus, housing about 15-20,000 bees per colony. They are located near the Alumni Affairs building and monitored under Dr. Tom Chapman's guidance. Dr. Chapman highlights the importance of bees as a teaching opportunity. However, due to construction in the area, the bees may be in danger.
https://www.mun.ca/biology/community/bees/
Newfoundland and Labrador's Carnivorous Symbol
Every province has a floral symbol that represents something about their province or territory. Newfoundland and Labrador is unique compared to all others in its choice of a provincial symbol. While Alberta chose a Wild Rose and Saskatchewan chose the Western Red Lily, Newfoundland appointed a carnivorous plant; the Pitcher Plant.
The Newfoundland Pitcher plant, named for its pitcher-like shaped leaves at the base of its stem, lures in insects by using its brightly coloured red veins as a means of attraction. The lips of the leaves have hairs that face downwards, making it easy for the insect to crawl towards the pool formed at the base of the leaves, but harder for them to crawl out. After a certain point, the hairs stop, and the leaf's waxy surface causes the organisms to fall into the deadly pool contained within. This mechanism of feeding makes them quite unique as a floral emblem.
https://www.mun.ca/biology/community/the-pitcher-plant/
Oceans as a Lab
Off the shores of the Bonne Bay Marine Station, you can find Dr. Suzanne Dufour standing on a boat with a device called a grab sampler that's diving into the depths of the ocean below. Dr. Dufour then takes these prized samples back to her lab where she analyzes them to study the beneficial interactions between bacteria and organisms. If you are baffled as to what organisms someone could find in a pile of mud, and how you would go about studying them along with something as tiny as bacteria, you would not be the only one.
Bridging the Gap Between Physics and Biology with Dr. Jeanette Wheeler
What do you want to be when you grow up? No matter how many times an adult would ask this question, I would consistently give a different response; maybe a pilot, or an officer, but I also love traveling and have this overwhelming need for adventure. Although the question seems simple, it never failed to get my heart racing. Oftentimes
managing and completing daily tasks seemed very unpredictable, nevermind deciding on a lifelong commitment. The pressure of choosing one sustainable career path from
the many professions that you won't lose interest in after decades can be daunting. But it doesn't have to be. After meeting with Dr. Jeanette Wheeler from Memorial University I saw a new way of approaching work where careers can follow an unfamiliar and peculiar road, as did Dr. Wheeler's journey through the many disciplines of science. Science, like life, is not divided and compartmentalized, but intertwines and interconnects, each breakthrough peeling back new layers of understanding. Approaching education through an interdisciplinary perspective creates the flexibility and freedom to explore and experience many different career paths in one lifetime.
Community Matters - Science Rendezvous 2023 a huge success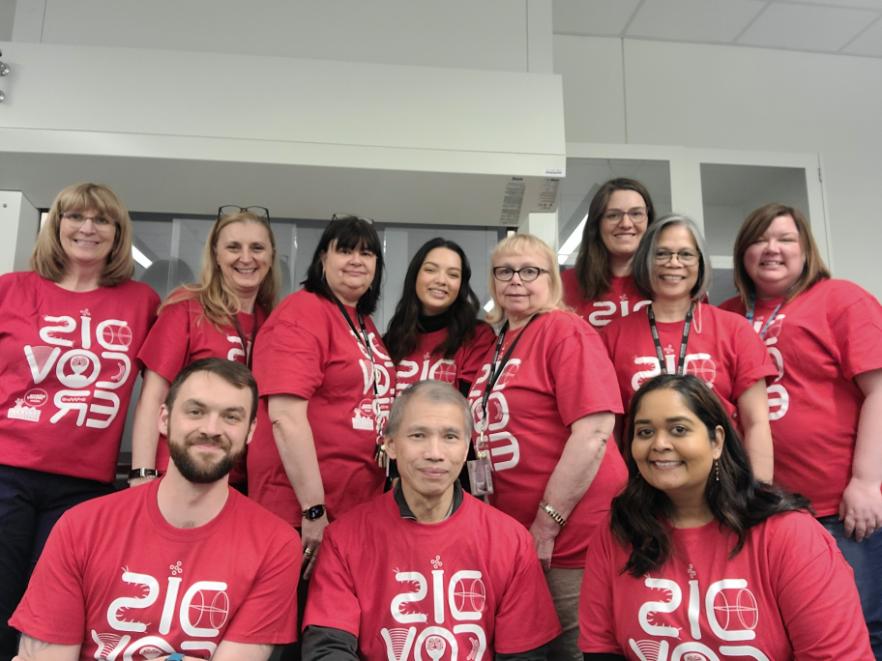 Staff from Memorial's Biology department were very excited to see the return of Science Rendezvous this weekend past! From native Newfoundland Fauna and the importance of trees, to the basic anatomy of cells and extracting berry DNA, we had an amazing time running activities for adults and children alike! The event, aimed at engaging children in STEM from a young age, is a perfect opportunity to engage with our community and demonstrate what Science at MUN has to offer!
Pro Vice-Chancellor's Prize
Congrats to Biology undergrad Benjamin Constantine Wall for being awarded the Pro Vice-Chancellor's Prize for his paper in BIOL 4405: Applications of the Gradient, a Versatile Model in Landscape Ecology".
Convocation 2023
Staff and faculty from the departments of Biology and Ocean Sciences were thrilled to welcome over 90 recent Bachelor of Science graduates and their families back to campus for convocation! It was great to celebrate with them in the Whale Atrium. This cohort faced many challenges with having to complete large parts of their degree work during COVID, so they are to be commended. Congratulations from everyone in Biology for achieving this milestone!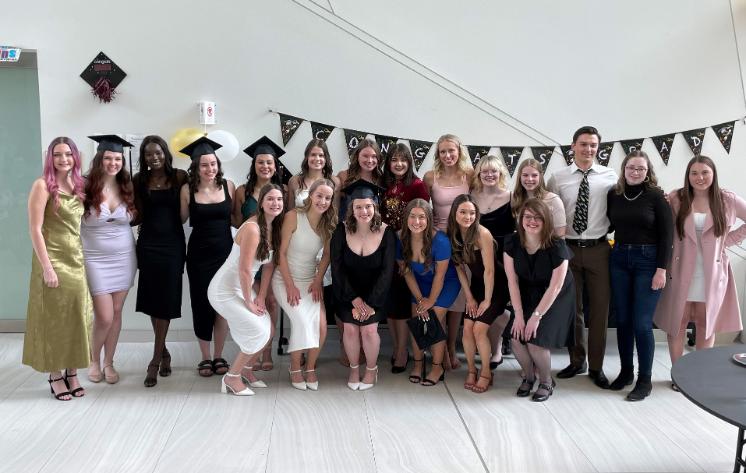 Bonne Bay, biology and beer: community partnership exploring marine yeasts
Imagine sitting back on a hot summer day and cracking open a locally produced beer made with all N.L.-sourced ingredients.
Faculty of Science researchers hope to get one step closer to that ideal by searching for wild yeasts from an unexpected source: the oceans around Newfoundland and Labrador.
Students progress from top 5 in international competition to published authors
Fifth place out of 250 international teams.
It was a strong performance by Memorial biology students Ali Tawfiq Salman, Sarah Ahmed Duraid, Basel Mohamed and Abedalaziz Mohammad Altawabini at IgNITE 2022, one of the most diverse and prestigious medical research competitions in North America.
Biology Science Reporter Program 2023-24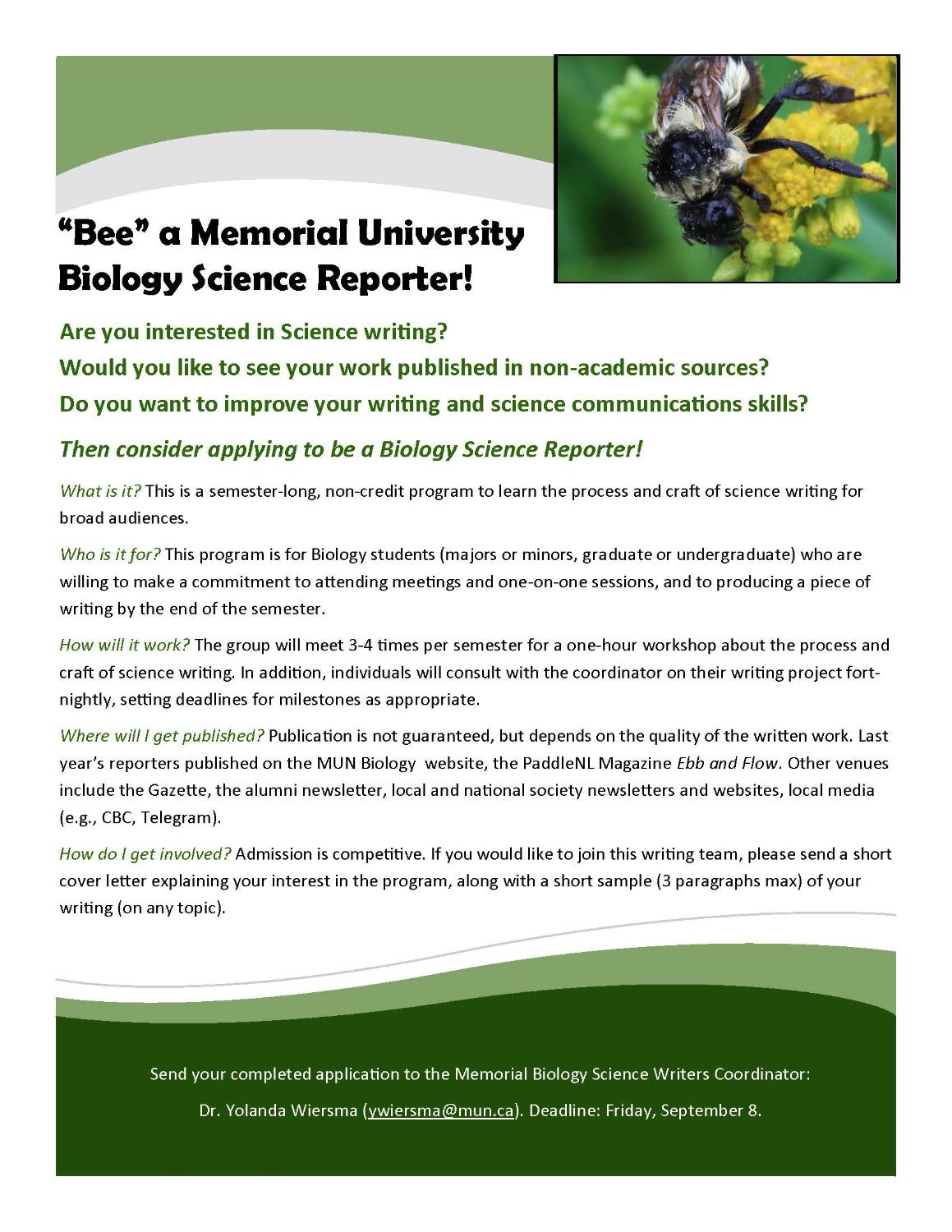 Congratulations to 3MT participants!
Biology is commending the outstanding performance of our students who showcased their work at this year's Faculty-level 3-minute thesis (3MT) competition. We are excited that Biology has now won FoS competition two years in a row. Yvonne He was selected as the winner and will go on to compete in the University-wide competition very soon!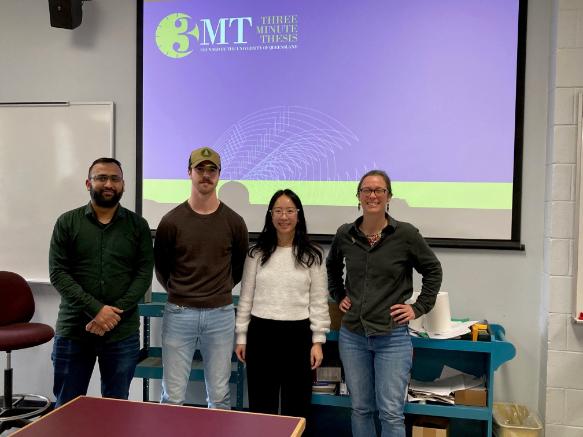 Congratulations to (pictured from left-to-right):
Arshad Shaikh (PhD, Tahlan lab)
Jeremy Hussey (MSc, Wiersma lab)
Yvonne He (PhD, Lang lab)
Hayley Paquette (PhD, Wiersma lab)