The Bignell Laboratory of Molecular Microbiology and Plant-Microbe Interactions
Department of Biology
Memorial University of Newfoundland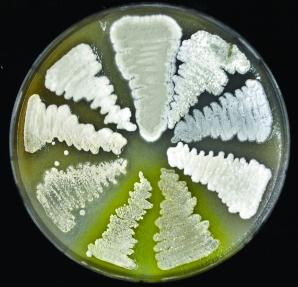 Research Overview:
Research in the Bignell Lab focuses on the following:
(1) Investigating the biosynthesis and regulation of Streptomyces specialized metabolites and their role in plant-pathogen interactions
(2) Identification and characteriation of novel virulence factors produced by Streptomyces plant pathogens

Click here for more information.
Lab News:
September 12, 2019 - A big congratulations to Gustavo Diaz Cruz for winning the Governor General's Academic Gold Medal, which is awarded to the student graduating with the highest academic standing at the graduate level. The medal was awarded in recognition of Gustavo's work during his M.Sc. program at Brandon University under the supervision of Dr. Bryan Cassone.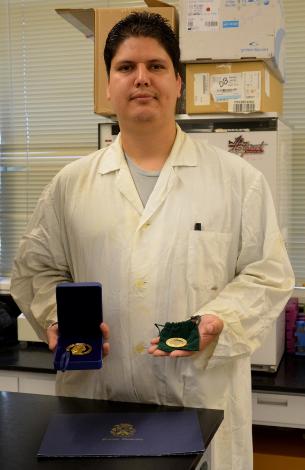 July 7, 2019 - Congrats to Phoebe Li for her 1st author publication titled "TxtH is a key component of the thaxtomin biosynthetic machinery in the potato common scab pathogen Streptomyces scabies" in the journal Molecular Plant Pathology!
May 20, 2019 - Congratulations to Lancy Cheng for his latest 1st author publication titled "Positive and negative regulation of the virulence-associated coronafacoyl phytotoxin in the potato common scab pathogen Streptomyces scabies" in the journal Molecular Plant-Microbe Interactions!
October 2018 - Check out the article "Common Scab Complexities" in the Spud Smart magazine in which Dawn discusses her research on scab-causing Streptomyces spp. from Newfoundland. The article can be found at https://spudsmart.com/common-scab-complexities/.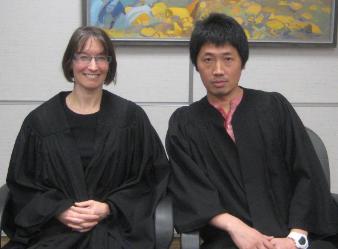 December 6, 2018 - Another successful PhD defence - Congratulations Lancy!!
November 14, 2018 - Jingyu successfully passed her PhD comprehensive exam. Congratualtions!!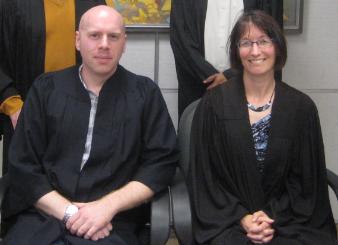 September 6, 2018 - Congratulations to Luke for earning a Pass With Distinction at his PhD defence today!!
August 30, 2018 - Several members of our lab participated in the Canadian Phytopathological Society (CPS) Atlantic Regional Meeting held at the St. John's Research and Development Centre, Agriculture and Agri-Foods Canada. Hannah, Phoebe, Jingyu and Gustavo all presented posters or talks on their research. Check out the CPS News at https://phytopath.ca/wp-content/uploads/2018/10/CPS-SCP-News-62-3-September-2018.pdf for more information!