Research Spotlight
Here in the Faculty of Nursing we are growing a vibrant culture of research.
That's meant a significant increase in the number of successful grants and awards for faculty members.
In this section we'll shine a spotlight on some of our busy researchers with links to recent articles:
---
..................................
Research on the go!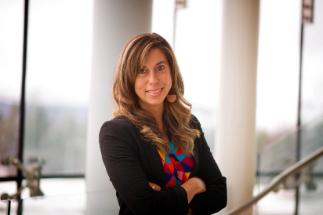 There's a lot of research happening at Memorial University of Newfoundland Faculty of Nursing (MUNFON)! Over the last number of years, our faculty has seen a growth in research productivity especially in the area of primary health and knowledge translation.
We recently had Ms. Erica Saams Hurley, Assistant Professor at MUNFON, and cross appointed to Grenfell Campus's School of Arts and Social Science in Interdisciplinary Humanities present her PhD research on co-examining what "heart" means to Mi'kmaw women from the West Coast of Newfoundland. Erica is a new faculty member at the FON and a PhD candidate in Nursing at the University of Alberta.
Dr. Kimberly Jarvis, Assistant Professor at the FON, is currently in Ghana working on her CIHR planning and dissemination grant "Creating synergy in women's maternal and reproductive health: Building global research capacity to eradicate obstetric fistula (OF)". While in Ghana, Dr. Jarvis will be engaging stakeholders in composing comprehensive strategies to support global and country-specific needs with a goal of creating an action plan towards the prevention and care of OF.
..........................................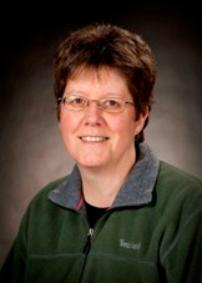 Since the early days of the COVID-19 pandemic, Dr. Donna Moralejo's infection control expertise has been in demand. In her most recent interview in the St. John's Telegram, she says "I would hesitate about making them mandatory for everybody, but I would certainly like to see 90 per cent of the population wearing them."
In conversation in June with CBC's St. John's Morning Show she speaks with host Krissy Holmes about the value of mask-wearing as the province continues to open up after months of lockdown. "... It's a public service announcement that the virus is out there and coming back....we need to be vigilant."
MUN Gazette April, 2020: To wear or Not too Wear
---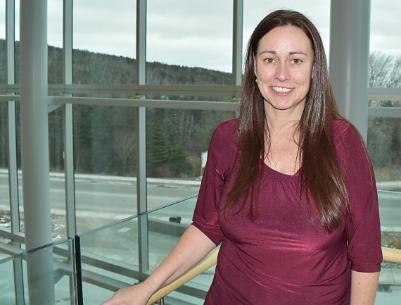 Dr. Kimberly Jarvis won't be back in her office at MUN's Faculty of Nursing until late April, 2020, when she returns from Ghana. Along with her colleagues from the University of Alberta's Faculty of Nursing, she is working on projects that improve the maternal, reproductive and sexual health of women and girls.
---
We're celebrating research in the Faculty of Nursing as part of Memorial University's Research Week 2019. Have a look at the schedule for our Research Cafe, Wednesday, Nov. 13, 2019 and come learn about our research.
---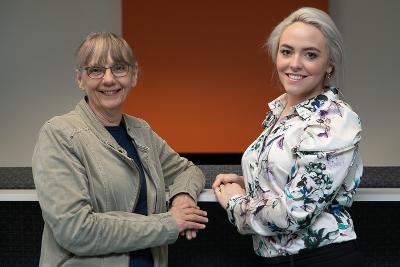 Along with their shared interest and background in mental health nursing, the Faculty of Nursing's Dr. Joy Maddigan, and registered nurses Chantille Haynes and Debbie Meaney are part of a new academic-practice partnership that aims to make life better for clients at the Waterford Hospital in St. John's. Read about the developing collaboration with Eastern Health.
---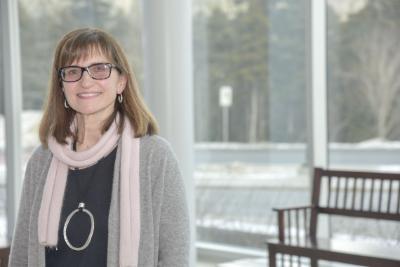 Prof. Jill Bruneau's work with cardiac patients at all stages of their illness and recovery is what ultimately led to her PhD research in cardiovascular health promotion. Read about her work, and her message to women and girls interested in science.
---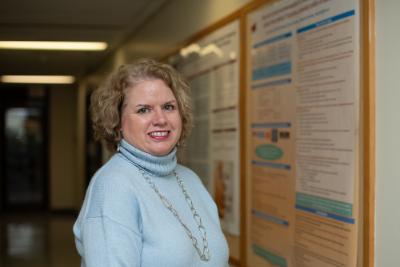 Dr. Anne Kearney is a full Professor in the Faculty of Nursing, where she teaches community health. Her primary two areas of research are breast screening effectiveness, particularly population-based mammography screening, and the worklife of nurses. She's served on a number of local, provincial, national and international boards of directors, primarily related to breast cancer, and has done international work in Nicaragua and Malawi. Read about her reaction to new breast-screening guidelines announced late in 2018.
---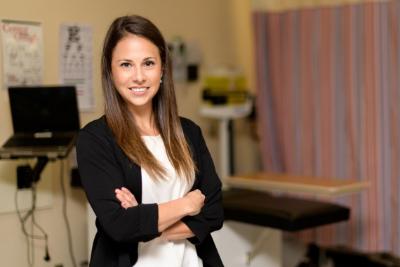 Dr. Julia Lukewich arrived at the Memorial University School of Nursing in 2015, after completing a PhD in Nursing from Queen's University in Kingston, Ontario. Julia's program of research focuses on primary care nursing, also known as family-practice nursing.
Read about the work she is undertaking to introduce more family practice nurses to primary health teams across the province as a way to address complex medical issues and reduce health care costs.