MUNFON Research in the news
Workforce Solutions to strengthen team-based comprehensive care

Dr. Julia Lukewich
July 14, 2022
Congratulations to Dr. Julia Lukewich (National Co-Lead) and Dr. Robin Burry, recipients of a Sectoral Workforce Solutions Program (SWSP) Service Canada grant to develop a strong primary care workforce, with a focus on post-licensure education for primary care nurses.
In Canada there is no existing national education for primary care nurses which limits their integration and roles in primary care. This is a major gap in healthcare education, especially at a time when access to comprehensive team-based primary care is a priority.
This project will be completed in collaboration with lead organizations: College of Family Physicians, Canadian Health Workforce Network, Foundation for the Advancement of Family Medicine, and Society of Rural Physicians of Canada, and 20+ partner organizations, including the Canadian Family Practice Nurses Association.
The objectives of the nursing project embedded within this large initiative are to: 1) publish a directory of existing continuing education and training opportunities that address the broad patient populations served; 2) implement a nationally accredited continuing education program for primary care nurses and 3) create a virtual community of primary care mentors to support the primary care nursing role to help build a strong and competent workforce.
.................................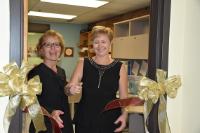 Memorial's Faculty of Nursing celebrated five years as Joanna Briggs Institute (JBI) Affiliated Group this past summer, 2021. The JBI is an international research organization based in the Faculty of Health and Medical Sciences at the University of Adelaide, South Australia. Here's an article by Drs. Karen Parsons and Sandra Small that marks the milestone!
Says Dr. Parson's, "I encourage all faculty members who are not JBI trained to consider doing so. It is indeed a wonderful experience and opportunity!"
.........................
Since the early days of the COVID-19 pandemic, Dr. Donna Moralejo's infection control expertise has been in demand. In her most recent interview in the St. John's Telegram, she says "I would hesitate about making them mandatory for everybody, but I would certainly like to see 90 per cent of the population wearing them."
In conversation in June with CBC's St. John's Morning Show she speaks with host Krissy Holmes about the value of mask-wearing as the province continues to open up after months of lockdown. "... It's a public service announcement that the virus is out there and coming back....we need to be vigilant."
..................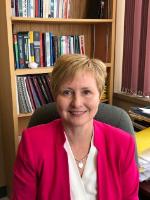 In February, 2020, Dr. Karen Parsons and her research team put out a call for participants in a study that aims to capture the experiences of people aged 50 plus living at home with mild memory loss/early dimentia. The project is also open to their informal caregivers. time to time you'll get to know more about our faculty members and their research through local and national media.
The response was almost immediate! Here's a terrific interview she did with The Telegram:
................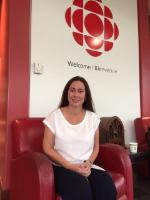 In Auguest of 2019 Dr. Kimberly Jarvis was interviewed on the CBC St. John's Morning Show about obstretric fistula in sub-Saharan Africa and what she's doing to help women who have suffered for years with this condition.
Listen to this interview with Kimberly and St. John's Morning Show host Krissy Holmes.