Seeking Labradorians' input:
Mar 8th, 2016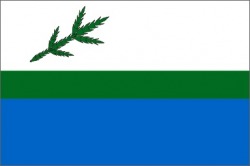 Seeking Labradorians' input:
Are you living in Labrador and have knowledge and opinions to share about local healthy, active living programs being offered for school-aged children and youth? If yes, researchers with the School of Human Kinetics and Recreation (HKR) at Memorial University want to hear from you.
Residents of Labrador can participate in an online survey that will be open until March 24 by visiting https://goo.gl/L3cC8c.
"We recognize more knowledge is needed of what initiatives exist in Labrador; what gaps exist in programming; and what's working well," said Dr. Michelle Kilborn, assistant professor with HKR. "The information we gain through this work will provide insights about future strategic directions for healthy, active living programs and promotion."
In 2015 researchers began the Healthy Active Living Newfoundland and Labrador Project and surveyed stakeholders in Newfoundland; now in phase 2, the study focuses on Labrador. This project will provide a comprehensive understanding of the landscape of initiatives, programs and activities across the entire province.
"Promoting health and wellness for children and youth is an effective strategy for improving the quality of life for all people of the province," said Dr. Kilborn. "As we consider the current and future health status of young people in our province, it is important that we consider the social, cultural, economic and physical environment, and individual/regional characteristics."
Labradorians are encouraged to take 10-15 minutes to complete the electronic survey. The research team also appreciates support in sharing the link to the survey with other Labradorians. Please direct questions or concerns, to Megan Cummings or Dr. Michelle Kilborn.
In addition to Dr. Kilborn, researchers working on the Healthy Active Living Labrador project include Drs. Erin Cameron and Erin McGowan HKR; Dr. Gabrielle Young, Faculty of Education; and graduate student Megan Cummings. HKR has partnered with the Department of Seniors, Wellness and Social Development and Recreation N.L. on this project.