Synergy Session - The Ottawa-Newfoundland Relationship: Lessons from History
With Dr. Raymond Blake
Thursday, November 26, 2015
Junior Common Room, R. Gushue Hall, St. John's
About this Session
That Newfoundland and Labrador is a Liberal province was never in doubt but it was demonstrated in spades in the recent federal election. In the 21 elections since it joined Canada in 1949, the province has sent 108 Liberals to Ottawa compared to 42 Conservatives and 4 New Democrats. Liberals have swept all seven seats five times. One would think that given the Canadian political tradition where the governing party has a tendency to reward loyal voters in the tradition of the spoils go to the victors, Newfoundland would have benefited enormously from regularly sending Liberal MPs to sit on the government side in Ottawa. Has this been the case?
Click here to view Dr. Blake's presentation.
About the Presenter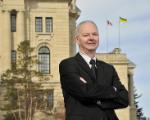 Dr. Raymond B. Blake was born in Pushthrough and his family resettled to Hermitage in 1969. He holds a BA in History and a B.ED from Memorial and graduate degrees from York University. He is now professor and head of the Department of History at the University of Regina. Previously, Craig Dobbin Chair of Canadian Studies at University College Dublin, he has published and edited 15 books on Canadian history and Canadian Studies. His most recent book, Lions or Jellyfish. Newfoundland-Ottawa Relations Since 1957, was published this fall by the University of Toronto Press.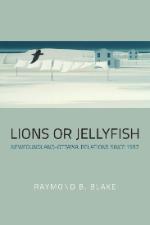 Raymond B. Blake's 15th book addresses important questions about the role of history, society, economics and culture in policy formation and contemporary politics and government in Canada. Click here for more information on Lions or Jellyfish