Creating Cultural Landscapes: Including Culture in Development
March 20, 2013, Memorial University, St. John's, NL
Presented by the Harris Centre and The Heritage Foundation of Newfoundland and Labrador.
Session Description
The concept of "cultural landscapes" is the integrative approach to community development where the local culture is considered and protected when changes occur. How does one relate both culture and nature to creative contemporary design and development? How can the cultural landscape concept be used to displace zoning and encourage organic, community-based planning activity? How can we overcome the strictures of hierarchy and classification? National and international examples will be used to explore current developments in the cultural landscape field.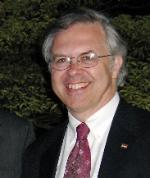 Julian Smith is an educator, architect, and planner. He founded the graduate program in heritage conservation at Carleton in 1988, and later helped create the joint Carleton-Trent Ph.D. program in Canadian Studies. He is currently Executive Director of the Willowbank School and Centre for Cultural Landscape in Queenston, Ontario. He is also a practicing architect and planner--his recent projects include restoration of the Vimy Memorial in France. He is co-author of the 2011 UNESCO Recommendation on Historic Urban Landscapes.