Synergy Session: An Innovation Report Card for the Provinces
With Paul Preston
Wednesday, October 21, 2015
Suncor Energy Fluvarium, Nagles Place, St. John's
About this Session
Canada's innovation performance has been weak for decades, earning "D" grades year-after-year on The Conference Board of Canada's How Canada Performs Report Card on Innovation. But at the provincial level, a very different story emerges. While some provinces lag international peers on innovation, others are performing at or near the global frontier of innovation excellence.
Which provinces are ranked among the best innovation regions in the world, and which are struggling to keep up? Does Canada receive another "D" for innovation overall? What can Canada and the provinces do to become top-performers on innovation?

Paul Preston, Associate Director of Innovation Policy presents the findings of The Conference Board of Canada's How Canada Performs Report Card on Innovation. For the first time, the Conference Board's analysis compares the innovation performance of individual provinces with that of 16 advanced peer countries. Learn how the provinces and peer countries fare on indicators of three dimensions of innovation performance-capacity, activity and results-and discuss the findings in open format.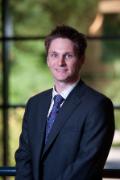 Paul Preston is responsible for leading the Technology and Innovation Practice of the Conference Board of Canada, which includes a portfolio of research projects, centres, and executive networks, including the Council for Innovation and Commercialization, CIO Council, Council for IT Executives, and Council for Information and Knowledge Management. His particular knowledge focus is in the areas of innovation and commercialization, building an innovation ecosystem, ICT adoption, information technology management, and knowledge management. Paul also works closely with the Conference Board's National Security and Strategic Foresight practice. He has previously held a leadership role with the Centre for the Advancement of Health Innovations and the Council for Innovative Procurement in Health Care. Paul was responsible for leading such research studies as "Driving Creativity and Commercialization: Innovation by Design", "Adopting Digital Technologies: The Path for SMEs", "Leading Innovation for Business Value and Growth: The new CIO Value Proposition", "How Knowledge Management drives Innovation Capacity and Organizational Excellence" and "Managing Technology-Driven Change".
Prior to joining the Conference Board, Paul worked in commercial finance at Scotiabank, focusing on finance solutions to help technology companies grow and compete internationally, and was Director of Business Development with Plato Group, an IT consulting and security software development company, where he helped develop international reseller partnerships in the US, Argentina, Brazil, Chile, and Peru, and lead the business development team. He is regularly asked to speak at conferences and events, and has been called as a witness to the Parliamentary Standing Committee on Industry, Science and Technology in relation to the Committee's work on digital technology adoption among SMEs. Paul is a Dean's List Graduate of Memorial University's MBA and Bachelor of Commerce programs, completed the Leadership Development Program of the Niagara Institute, and has held steering committee positions on a number of professional associations. He is currently active on the Federal-Provincial Committee of the St. John's Board of Trade, among other community initiatives. Although Paul's role is pan-Canadian and the head office of the Conference Board is located in Ottawa, Paul returned to St. John's from Ottawa, where he currently resides with his wife and two children.