About Us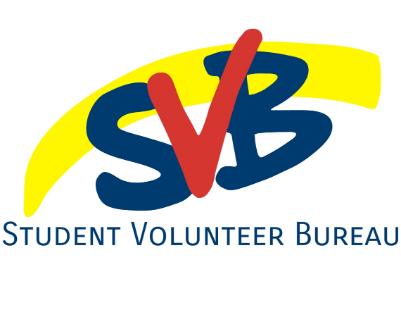 Since 1983, the Student Volunteer Bureau (SVB) has strived to educate students about the benefits of volunteering and getting involved on campus as well as connecting students to opportunities that allow them to do so. We serve as a resource for all students who attend any campus of Memorial, however, we primarily serve those on the St. John's campus. Whats special about the SVB is that we are a resource run by students for students, everyone who volunteers or works in the SVB has to be a student to be able to do this.
The SVB provides several services to students, we are a centralized place on campus for anything from learning where to volunteer, to advising fellow students on how to organize a group of people for any particular objective! Our most frequently used service is helping students find a volunteer placement on/off campus, or just how to generally get involved on campus. Our dedicated team of volunteer assistants will be able to help you find something that matches up with your interests. In addition to that, we send out a weekly newsletter with tons of volunteer opportunities, personal/professional development sessions, leadership opportunities as well as other news & events. Click the "SVB Weekly" Tab above to learn more and how to subscribe!
The Volunteer Incentive Program (VIP), is one of the two programs offered at the SVB. The VIP has many benefits, first and foremost it is to help students start to get involved on campus and to slowly increase the amount of involvement/volunteering one does with any particular group(s). This program is an extra-curricular certificate program with an annual awards ceremony where students receive a certificate (or trophy if you complete all four levels!) to celebrate their achievements in addition to giving something tangible to students to show for the amazing work they do on campus. The other program we offer is the Volunteer Assistant program. Volunteer Assistants, more commonly referred to as VA's, are student volunteers who work in the office to help run the day to day operations of the SVB along with providing volunteer advising sessions to students at any point throughout the day. To learn more about either of these, click the "Student Volunteer Bureau Programs" tab above.
---
Mission:
Our mission is to give Memorial students a platform to promote volunteerism, to support students in their self-development, and to create a community of #MUNVolunteers. Aligning with Memorial's Department of Student Life's goal of empowering students to connect, engage, and belong and MUN Students' Union's goal to unite all undergraduate students, the SVB aims to become a household name within the Memorial and St. John's communities while weaving volunteerism into the essential fabric of the MUN student experience.
---
Values:
Our values include:
Responsibility – We believe all individuals have the power, and thus the responsibility, to intentionally set and work toward goals with both personal and collective benefits.
Support – We believe students should always feel supported by a community of their peers, and that communities can count on students to contribute their support as volunteers.
Teamwork – We believe every individual has something positive to contribute to any situation, organization, or community and that collaboration can transform tiny plans into big triumphs.
Authenticity – We believe in being honest, genuine, and transparent in all endeavours.
Respect – We believe in offering respect to all individuals and organizations we work with, without prejudice or contingency.
Growth – We believe learning is a lifelong mission and that volunteering can provide an ongoing source of transformative learning experiences for people through all stages of life.
If you have any further questions about the SVB, feel free to email svb@mun.ca for more!